Seattle Hot Air Balloons: The Trip of a Lifetime
There are a few things in life that make you so pumped-up and excited that you feel like a giddy child on fieldtrip day. Riding a balloon is one of them.
A balloon ride in the Seattle area is one of the most beautiful places for a hot air balloon ride. Flying near towns and farms, wineries and lush, grassy fields, even see the true majesty of the distant Olympic Mountains (when the weather is right) and take in the splendor of the Cascades and other forested mountain ranges nearby will leave one truly amazed and astounded.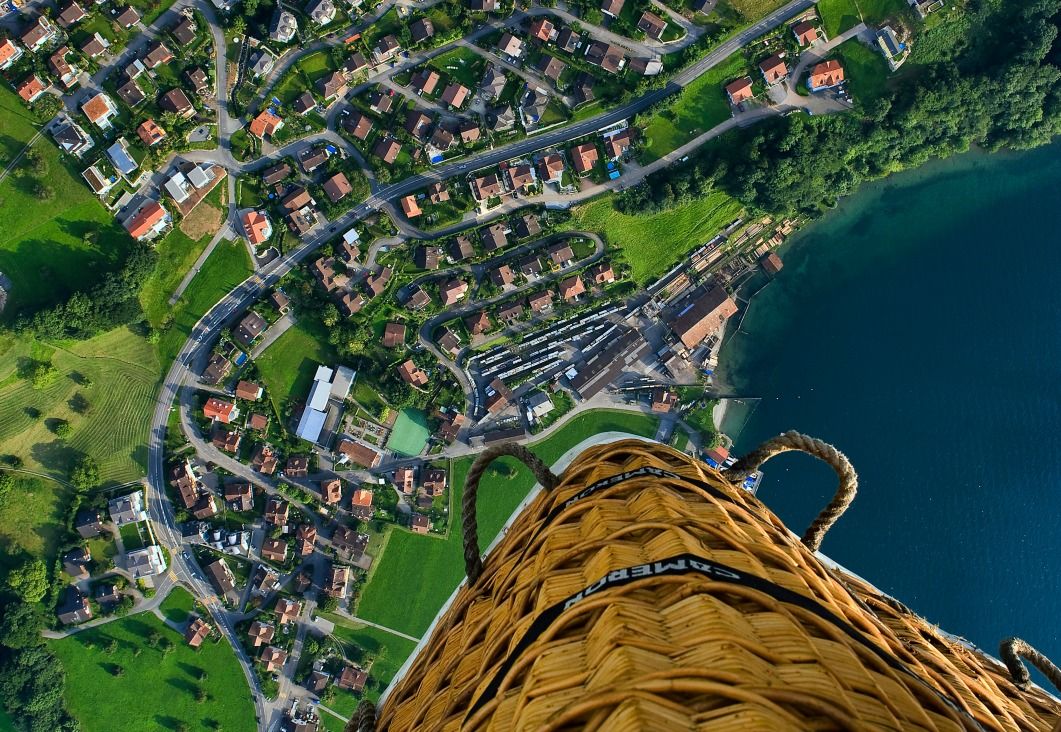 What to Expect:
Take Off
The balloon ascends very gradually, and most people barely notice that the basket has left the ground. The basket is completely still as it floats through the air and does not swing or rock. After the initial ascension, most passengers don't hold on at all and start taking photos with their phones.
In-flight
Hot air balloons move with the wind. What you'll notice is that the flight is silent (except for the noise of the burner ever 20 seconds or so). Companies do not fly in fast wind or any bad weather as well. This is why folks who have tried flying in hot air balloons find the experience peaceful and relaxing. Even people who had some apprehension before the flight found themselves giving up their grip on the basket in less than 10 minutes.
Landing
Most of the time it's not even noticeable. Hot air balloons typically descend at 100-400 ft per minute, whereas typical commercial airplane flights descend at 700-1500ft per minute.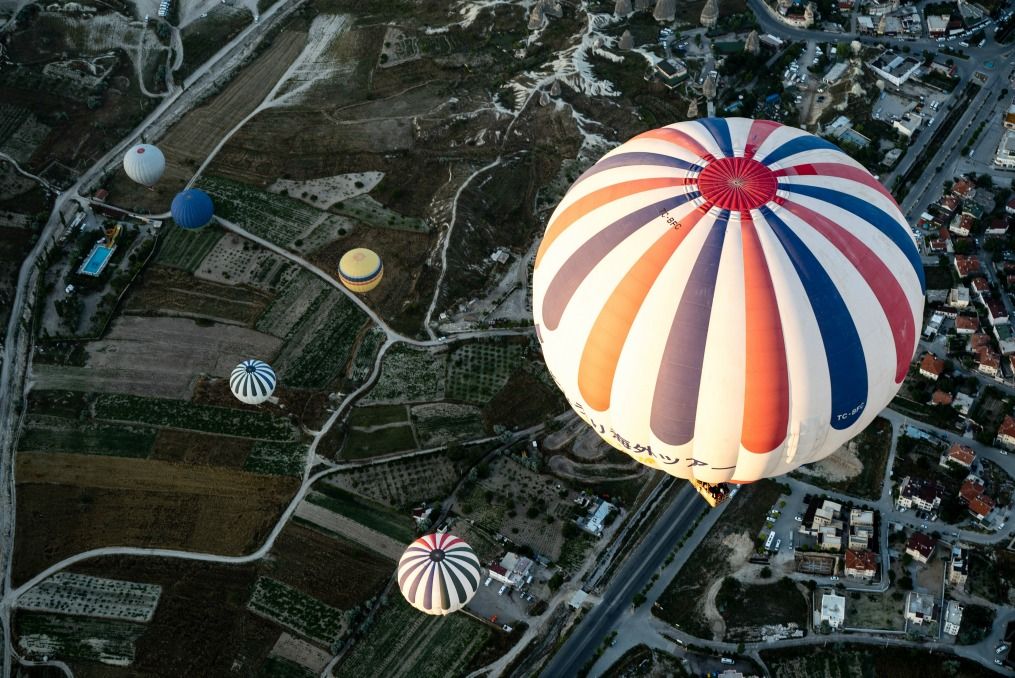 Whether you live in Seattle or are an out of town guest, a sunrise hot air balloon ride will be the highlight of your summer adventures. Sunset hot air balloon rides are adventurous and unique. In Seattle, there are 3 different areas where people fly hot air balloons. Some fly over the White River Amphitheater during concerts and then cross over to Lake Tapps. You may not have a seat for the concert, but you'll have the best view!
Choose Your Own Adventure:
Over the Wineries via Over the Rainbow
Celebrating their 28th year as Seattle's Favorite Hot Air Balloon Company located in nearby Woodinville. They have offered hot air balloon rides in different locations of Washington State but found that most preferred the beauty and convenience of Hot Air ballooning over the Woodinville Wine Country. From their launch point, the balloon rides will allow you to enjoy spectacular views looking over Lake Washington, the Seattle Skyline, Puget Sound and the Olympic Mountain Range.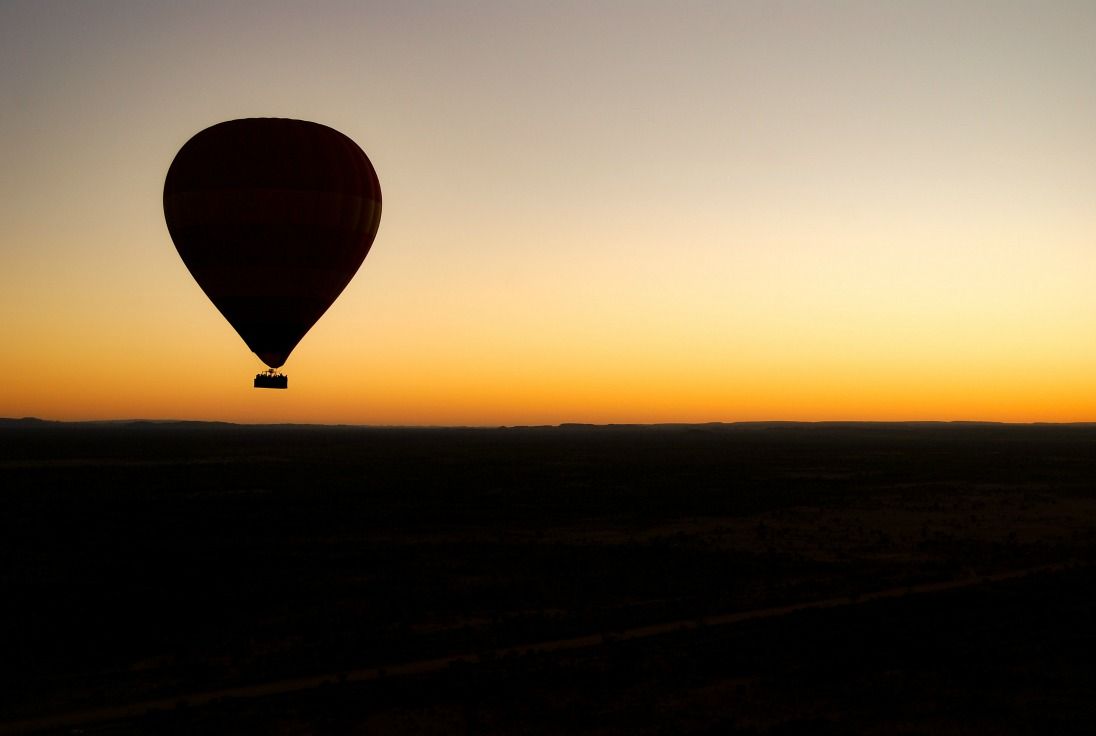 Up Close a Mountain via Seattle Ballooning
Offering an upscale, luxurious experience that is totally unmatched in the Pacific Northwest, their hot air balloon flights are much more intimate than most, with only two or four passengers on each flight. They take the knowledge that their clients might take just one hot air balloon ride in their lifetime, so they try to make it magical by going the extra mile of following the French ballooning tradition; which is ending every flight with a toast of champagne, brie, and fresh croissants. They also take special flight paths that no other balloon ride service offers - including an up-close-and-personal encounter with Mt. Rainier.
Launch point: Greater Washington Area via Let's Go Ballooning
Offering flights July through September, they will take you for about an hour's ride over the picturesque Sammamish Valley (home of the Matthews Estate, Chateau St. Michelle, Columbia & other fine wineries and the Redhook Brewery). Parts of the flight will take place up high–l,500 to 4,000 feet up where folks will enjoy panoramic views of the Seattle skyline (easily spotting the world-famous Space Needle!), Mount Rainier, Mount Baker and the mountain ranges surrounding the Puget Sound area. The pilot will share a fascinating (and mostly factual) story about the original balloon flight and recite the Balloonist's Prayer. A premier winery, Matthew's Estate, will host the post flight celebration.