Fabulous Themed Ideas for your Super Yacht Soiree
With the warm weather finally upon us and summer not too far off - plus the Seattle Boating festivities have officially started last May 5th - we look forward to the next huge thing: Yacht parties! Imagine champagne cocktails, a flaming sunset, and a spectacular view of the ocean and the port. Imagine silver service in the formal dining room, or something al fresco, casual, and laced in fun on the aft deck. Food and fun are an evocative combination, especially on a yacht. Imagine all the best wines, a menu specially curated by your private chef, and finishing with a vintage bottle of port and a dip in the bubbling Jacuzzi. These are evenings that go beyond a dinner party and into the delight of a superyacht soiree. Those who want to throw the ultimate party and add even more flair and color can check out these ideas.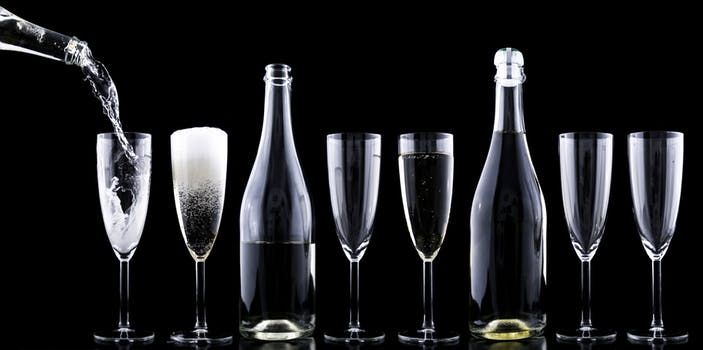 Lavish Literary Affairs
If you believe that a Game of Thrones fantasy inspired feast, a Gatsby-esque cocktail hour, or an Alice in Wonderland tea party, speaks volumes to you and your crowd, then the literary world is your perfect port of call. With so many lovely books lining the shelves the inspiration is already there! Those seeking class will adore the Gatsby-inspired theme where flapper dresses, pearls, gin, fresh oysters and lemon cakes will leave you lavishly breathless. Fantasy lovers can serve up butterbeer from Hogwarts, ale, cold chicken and hunks of bread from Hobbiton, and Dothraki goat with sweetgrass, firepods, and honey from George RR Martin. With an onboard cinema, you can even project the movie versions on the deck, invite a band to play live music, and waltz away until the dawn or else climb on tables and fill your imaginary world with raucous page-turning fun.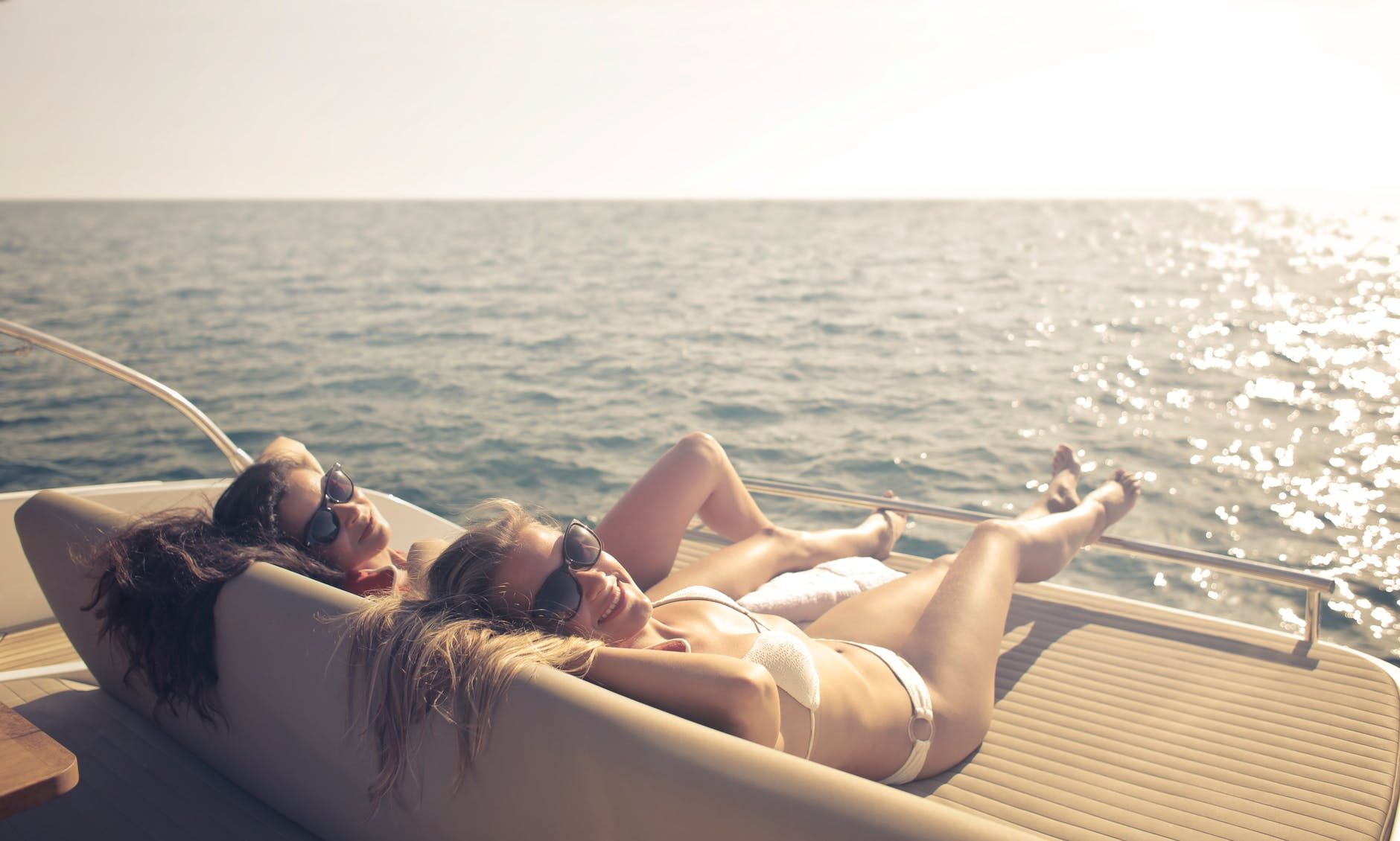 Destination Dreams
One of the best things about dining on a luxury yacht is that you make your own moveable feast. From the pastel painted and orange blossom shores of Italy's Amalfi Coast to the rum-soaked sands of the Caribbean, you can take your inspiration from where the wind blows. Make the most of those gloriously colorful markets waiting close to port, ask your well-versed crew to shake up something special to drink, and utilize the view outside your cabin window to make a soiree filled with sweetness. When sailing around the San Juan Islands, make like you're perched off the French Riviera by selecting glorious cheese and wine pairings, or have the chef bring in bouillabaisse from Marseille, splash out on those iconic macaroons, fill your yacht with roses and pink peonies, and of course uncork the champagne. Those seeking a more Caribbean feel can turn up the heat on the barbeque, throw the lobster on, invite a pan drum band on board, and go wild with rum cocktails.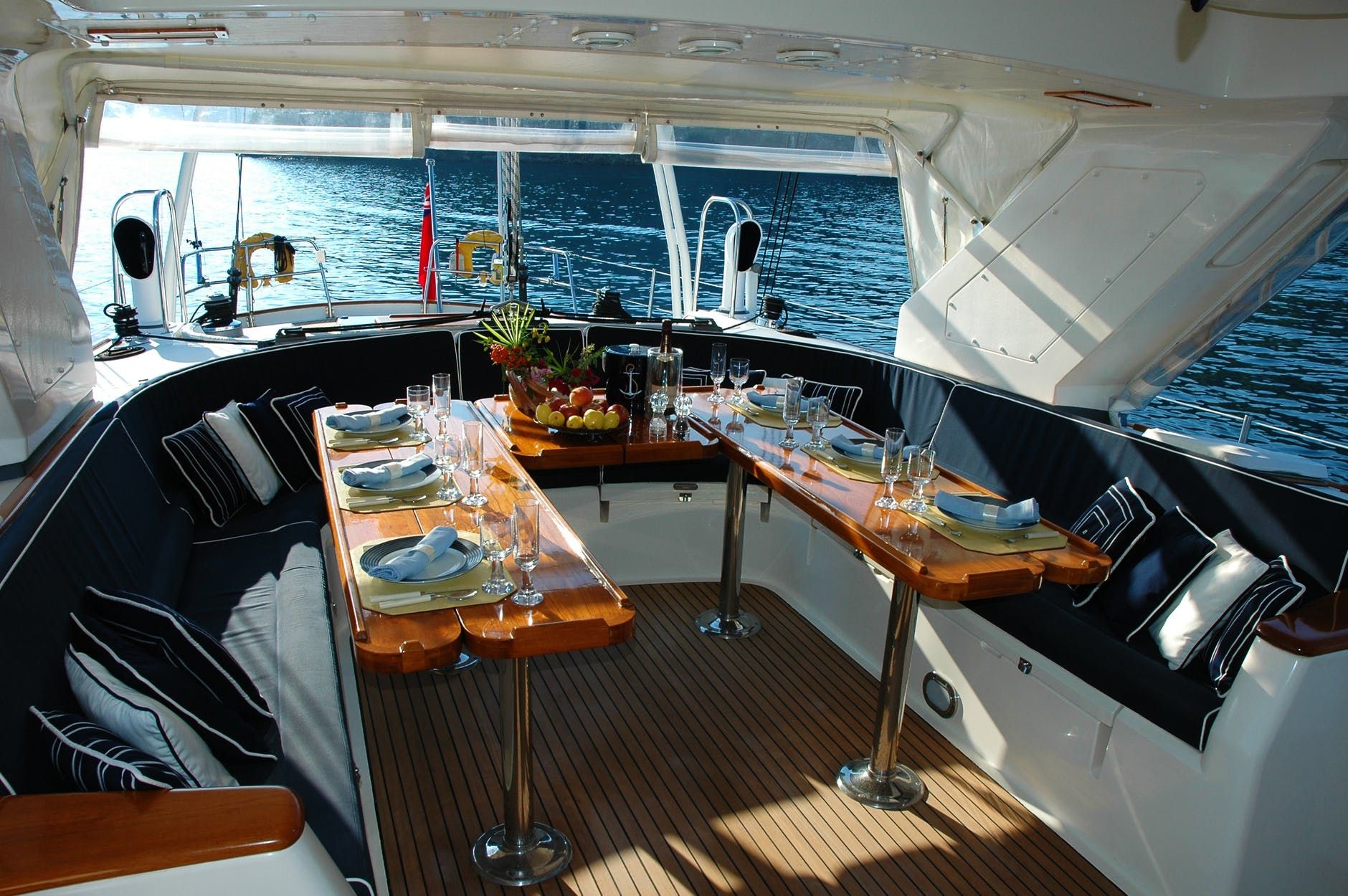 A Slice of History
A Roman-inspired night of debauchery and wine, a Greek feast of philosophy and mezze, a prohibition speakeasy supper with cocktails served in teacups, and a Victorian-era eve of white china and stuffed pheasant. These styles of dinner parties onboard your yacht can take a little imagination and planning, but when you pull them off you are sure to go down in history. Of course, if you manage to blend the world outside your porthole window with the era you are trying to recreate then life becomes easier. With the best of the Pacific Northwest wine country at hand, finding the perfect sweet white wine paired with the best cheese is easy, you can also opt to dip the bread in wine, collect some organic honey from Seattle's organic markets, seek the stuffed dormice and adorn the place in laurels. Of course, to complete the evening you can slip into the sauna and hot tub for a true roman bath experience.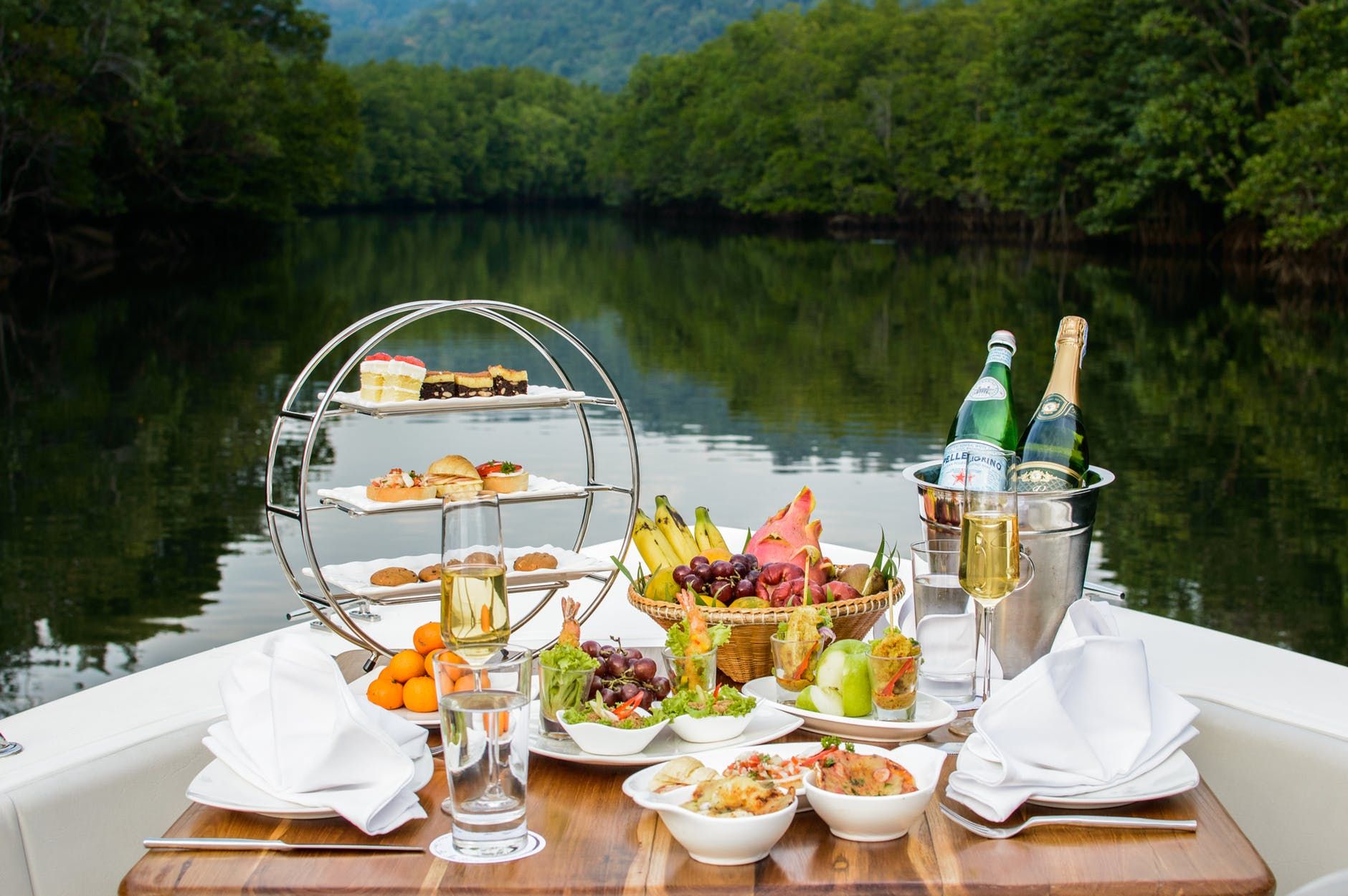 Gloriously Green
When sailing in and around The Sound, trampling through deep and darkened woods of Pacific Northwest, meandering down the fjords, swimming in waterfalls, and walking barefoot on the beaches of San Juan Islands – all these moments simply inspire you to admire nature once more. For those who feel humbled by Mother Earth, throwing a gloriously green eco dinner party can be the perfect way to go. Hit the local farmer's markets, flag down the local sailors to see what's in their nets, trek to the hillside vineyard, and pick flowers from the mountainside. This could be the perfect eve to work out a vegan or vegetarian menu with your private chef, and for entertainment, you can kayak out to count stars or drop anchor on a desert island for a midnight swim.