Mukilteo, a Native American name that over time became known as "a good camping ground," is the site where the Point Elliott Treaty was signed by Governor Isaac Stevens and representatives of 22 Native American tribes in 1855. The first settlement in the County was established on the northern point of Mukilteo in 1858. Pioneers to Mukilteo developed a trading post, lumber mill, cannery and a port of entry for the trading ships.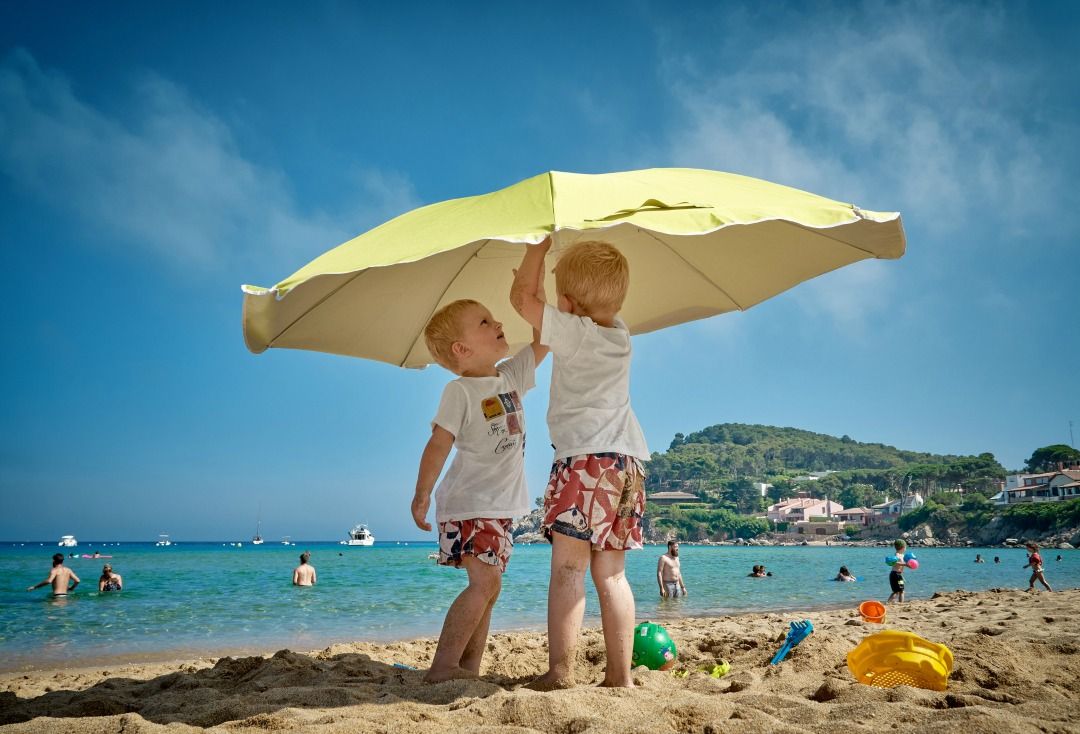 Community
Mukilteo is a waterfront community situated on Puget Sound in southern Snohomish County, about 25 miles north of Seattle. This scenic area has views of the Olympic Mountains to the west and the Northern Cascade Mountains to the north and east. Annual precipitation for the region is approximately 35 inches and visitors find moderate weather conditions from May through the end of October.
The city was incorporated in 1947 with a population of 775. In 1980 an area to the south of the city boundaries was annexed, which was followed by the 1991 annexation of Harbour Pointe; a master planned community that included a shopping center and an award-winning public golf course. The Harbour Pointe annexation almost doubled the city's population from 6,900 to 13,000 and increased the city's area to 6.6 square miles. The city is also a neighbor to the Boeing Company, Paine Field Regional Airport, and other major employers along a technology corridor that reaches from northern King County through Mukilteo.
Today the city's population has grown to 21,240 (April 2017, Source: Washington State Office of Financial Management) and its diverse, multi-cultural residents continue to share a great sense of pride, history, and tradition of community involvement. Whether a "good camping ground" or a place to call home, Mukilteo affords its citizens the opportunity to live, work and play in a beautiful community of the Pacific Northwest.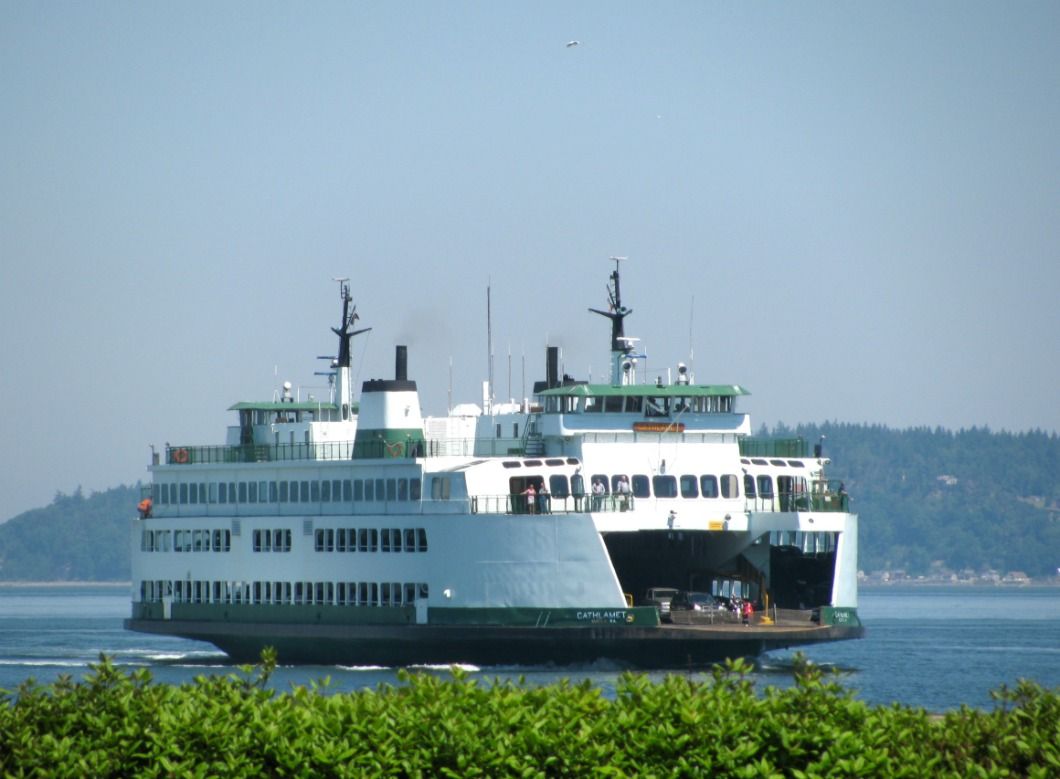 Transportation
Mukilteo is at the intersection of several transportation systems, including state highways, ferries, airplanes, trains, and buses. The city is bisected from north to south by State Route 525, also known as the Mukilteo Speedway. It, along with State Route 526 (the Boeing Freeway) provide connections to Interstate 5, which runs to the east of city limits. State Route 525 continues north to Whidbey Island on the state-run Clinton ferry, which terminates in downtown Mukilteo.
The city is also a regional transportation hub for the State Ferry System that connects Mukilteo to Clinton on Whidbey Island. The ferry terminal is the state's busiest for automobile traffic and was built in 1952; it is planned to be demolished and replaced with a new terminal by 2019.
Snohomish County Airport is located to the east of Mukilteo and home to Boeing's Everett factory. Train service is provided by Sound Transit through its Sounder commuter rail route to Seattle, stopping at Mukilteo Station east of the ferry terminal. Community Transit operates local bus service on the Mukilteo Speedway toward a park and ride in Lynnwood, as well as commuter routes to Downtown Seattle and the University of Washington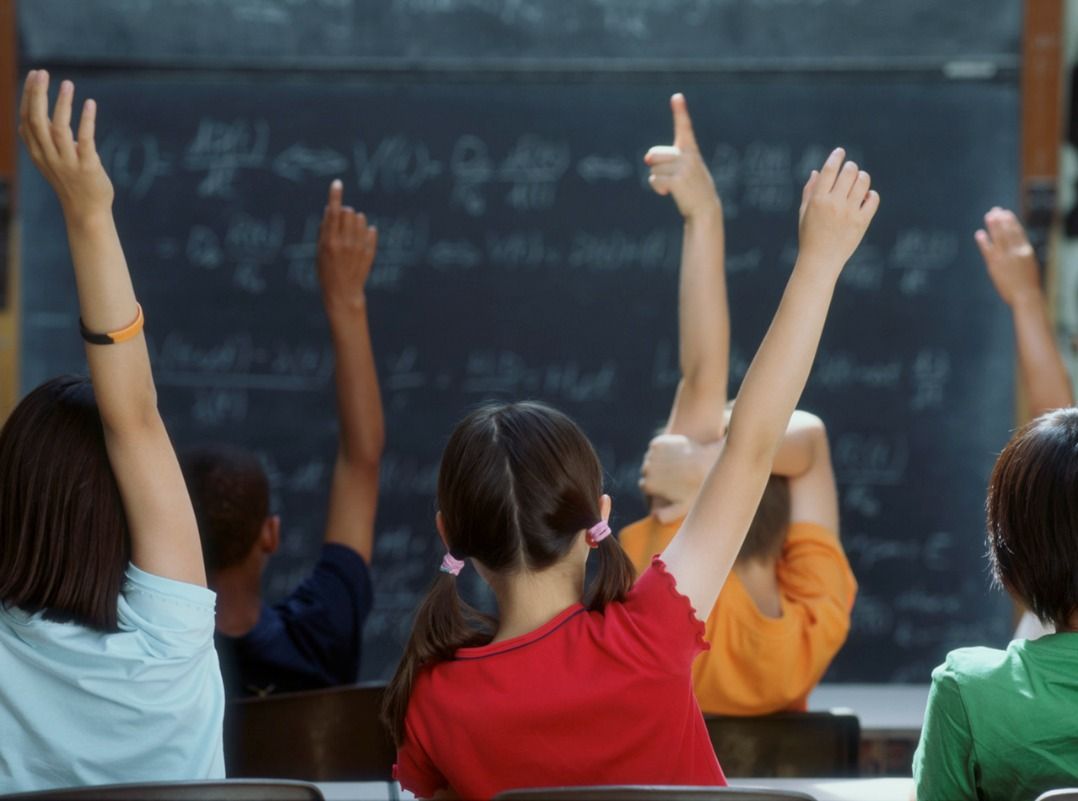 Education
The Mukilteo School District includes all of the city, but also a portion of south Everett and unincorporated areas to the south of the city. The district serves a population of 68,000 or more than 3 times that of the city alone. There are three high schools (one alternative), four middle schools, and eleven elementary schools in addition to other education programs such as the Sno-Isle TECH Skills Center. Nine of these schools are award-winning, with seven receiving Washington Achievement Awards between 2009 and 2011. These schools currently serve around 14,000 students.
High Schools:
Kamiak High School

Mariner High School

ACES High School
Middle Schools:
Explorer Middle School

Harbour Pointe Middle School

Olympic View Middle School

Voyager Middle School
Elementary Schools:
Challenger Elementary School

Columbia Elementary School

Discovery Elementary School

Endeavour Elementary School

Fairmount Elementary School

Horizon Elementary School

Lake Stickney Elementary School

Mukilteo Elementary School

Odyssey Elementary School

Olivia Park Elementary School

Picnic Point Elementary School

Serene Lake Elementary School
Pre-Schools: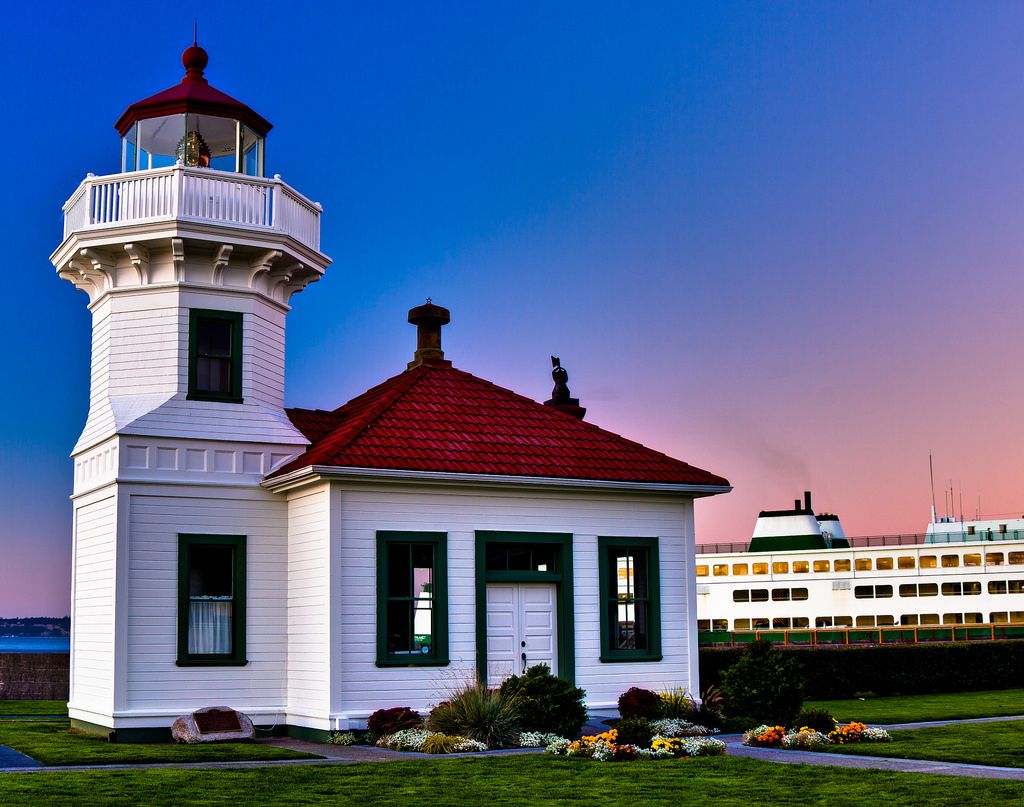 Recreation
Mukilteo is the home to the historic 1906 Mukilteo Light Station, located within Lighthouse Park which offers an accessible beach, picnic area, and boat launch. The Light Station is available for touring and special events. On Wednesdays from June through September, Lighthouse Park is home to the Mukilteo Farmer's Market. Mukilteo amenities include quaint shopping areas, restaurants, financial institutions, and several parks and open spaces for recreational opportunities.
Mukilteo's sedate, picturesque setting is a favorite destination for many Seattle visitors who enjoy quieter surroundings. A good ferry system connects the city with the small town of Clinton on Whidbey Island, which serves as a connector to the Olympic Peninsula and numerous small island villages. Sailing, canoeing, and kayaking are favorite pastimes throughout the Puget Sound, especially for travelers who enjoy island-hopping and camping.
Regional attractions within a half-day's commute from Mukilteo include Snoqualmie Falls and Mount Rainier National Park, both of which are located southeast of the Seattle area. The Mount Baker- Snoqualmie National Forest skirts the edge of the Seattle-Everett area and has several popular ski areas. Hiking, horseback riding, fishing, and camping are within a day's drive from the Mukilteo area.
A few other highlights in Mukilteo are:
Visit the Light House. Visiting hours are 12pm-5pm weekends & holidays April-September. It right on the beach so take a stroll afterward. Best of all though, tours are FREE!

Ride the Ferry! It's $4.65 for adults, $3.75 for kids and just $2.30 for seniors. Walk on and go for just the rid and the beach on the other side or drive (just $7.85 for car & driver) and explore Whidbey island (including Fort Casey).

Hit the Diamond Knot. Great food, better beer. Free peanuts and you get to just throw the shells on the floor, it's very satisfying.

Hike Japanese Gulch. Head East on 5th St from the Mukilteo Speedway (just north of the ferry landing) just past Prospect Ave there is a parking lot on the right. The trail is a total of 14 miles but just do as much as you like. It is very pretty back there.

Hit Henry's Donuts. Open 24/7 days a week. Best donuts in town! 10924 Mukilteo Spdwy. Most donuts are under $1.

Visit Traxx. Traxx is an indoor (and outdoor) raceway featuring extra fast go-karts, Ages 11 and up can do a standard race for $20 or you can climb the rock wall, visit the bouncy basketball house, stick with the Velcro wall and more! Great place to go on a rainy day!

Go to the Rose Hill Community Center and see what's going on for the day. They have dance classes, painting classes, workouts and more!

Go to a wine tasting. Free Wine tastings at QFC on the Speedway from 3-6pm Fridays. Or pop by Wine 101, they have amazing food and even better wine (beer too).

Go Golfing! Award-winning course at Harbour Pointe Golf Club. It is a picturesque, beautifully designed course with Mountain and Sound views. Prices range from $15-45 depending upon day and time and golf carts and just $15 a day.