Everett is the county seat of and the largest city in Snohomish County, Washington. Located about 25 miles north of Seattle, Everett is a Pacific-Rim city situated on Port Gardner Bay. Home to the largest public marina on the west coast of the United States and Boeing's assembly plant for the 747, 767, 777 and the new 787. Once a mill town built on wood-based industries, today's labor force of more than 80,000 is predominately employed in technology, aerospace and service-based industries. The city stands between the Puget Sound and Snohomish River Valley, with the Olympic Mountains to the West and Cascades to the East. Gorgeous days in Everett often make you feel like you're living inside a gigantic postcard.
Quick Trivia: Boeing's Everett facility is known for being the largest building in the world by volume at 116.5 million cubic feet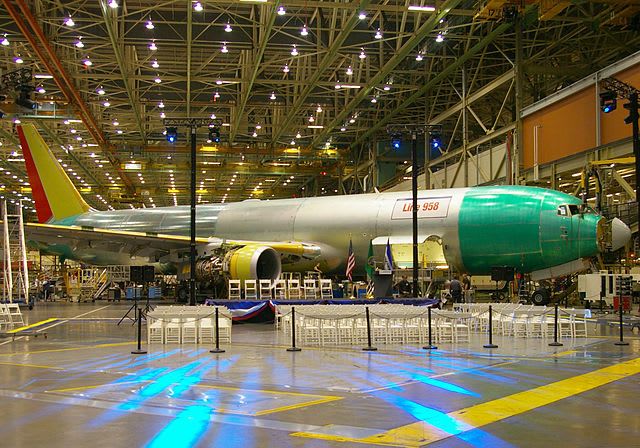 Major Employers
According to the City's 2012 Comprehensive Annual Financial Report, the top employers in the city are:
| | |
| --- | --- |
| 1. Boeing | 7. Everett School District |
| 2. Naval Station Everett | 8. Frontier Communications Northwest |
| 3. State of Washington | 9. Zumiez |
| 4. Providence Regional Medical Center Everett | 10. City of Everett |
| 5. Snohomish County Government | 11. Fluke Corporation |
| 6. The Everett Clinic | 12. Aviation Technical Services |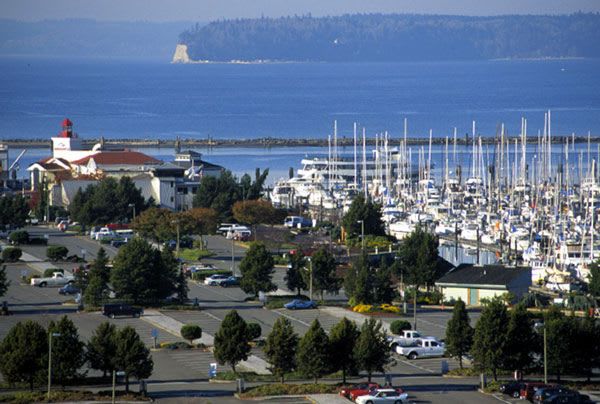 Image Source: Pinterest
NEIGHBORHOOD OVERVIEW
The City of Everett, with a total population of 108,000 is endowed with a gorgeous physical setting. Originally a booming mill town, Everett has since transformed, becoming home to Boeing Airplanes and the largest marina on the West Coast.
The city places a strong emphasis on maintaining a highly desirable quality of life for its residents. Cultivating a strong sense of community, it takes pride in its 19 distinct neighborhoods each with their own unique character. Everett maintains an "Office of Neighborhoods" which facilitate communication between the city and the 19 established neighborhood associations. The Office of Neighborhoods is said to be designed to "enhance (the) residential quality of life in the City of Everett through communication and coordination"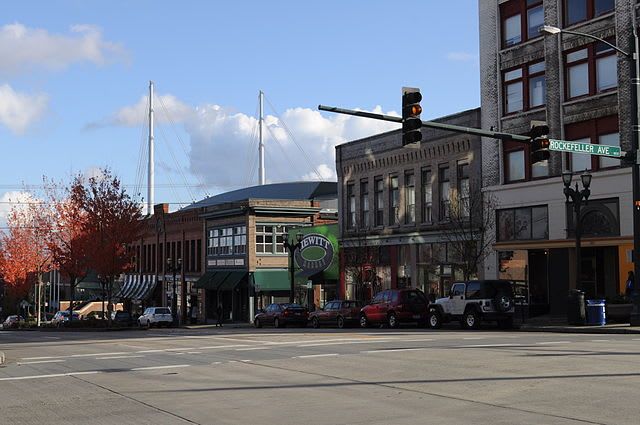 The 19 geographically defined neighborhoods within the city limits are:
Bayside – comprising much of the central business district, the waterfront, and the surrounding residential areas.
Boulevard Bluffs – a primarily residential area of the city bordering the City of Mukilteo.
Cascade View – a residential area in South Everett, located north of Everett Mall
Delta – primarily residential area north of downtown Everett
Evergreen – primarily residential area in South Everett
Glacier View – an older residential area south of downtown
Harborview-Seahurst-Glenhaven – older residential areas south of downtown
Holly – a mix of residential, commercial, and industrial areas on the southern edge of the city
Lowell – formerly an independent town, Lowell is a primarily residential area southeast of downtown
Presidential - A collection of streets, south of Lowell that bears names of US Presidents
Northwest – older residential areas northwest of downtown
Pinehurst-Beverly Park – a mix of residential and commercial developments in South Everett
Port Gardner – residential neighborhoods south of downtown
Riverside – areas just northeast of downtown
Silver Lake – residential and commercial areas surrounding Silver Lake in the extreme southeastern part of the city
South Forest Park – a residential neighborhood near downtown
Twin Creeks – the area surrounding Everett Mall, a mix of residential and commercial areas
Valley View-Sylvan Crest-Larimer Ridge – residential areas in southeast Everett
View Ridge-Madison – residential areas west and southwest of Forest Park
Westmont – primarily multi-family housing in the southwestern part of the city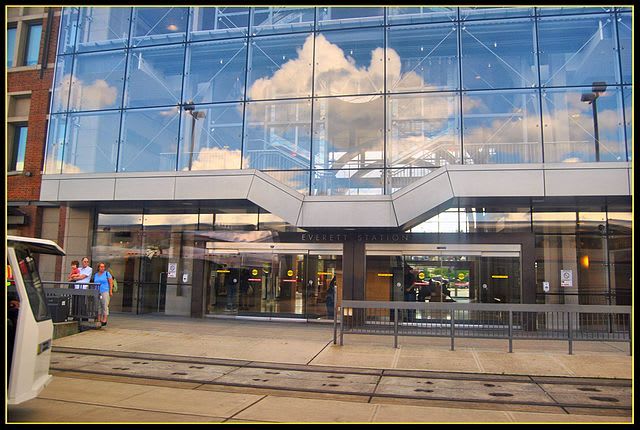 Image Source: Loco Steve via Wikimedia
Getting Around
Everett is well-connected, consisting of an array of different transport options. Freeway access is via Interstate 5 and is the major north/south highway access. Many highways also connect in Everett including US Highway 2 which begins in Everett.
By Car:
From SEA-TAC via I-5N: Take WA-518 E from Airport Expressway for 2.0 miles. Follow I-5 N for 39.5 miles. Take exit 192 from I-5 N.

From the North: Take I-5 S Follow I-5 S to Everett Avenue, taking exit 194.

From the South: Take I-5 N to Everett, take exit 192.

Via 405: Follow I-5 N Take I-405 N I-405 N will turn into I-5 N, take exit 192 from I-5.

From the East via I-90: Take I-90 W, and continue on I-90 W to Everett. I-90 W will turn into I-5 N. Continue on I-5 N towards Everett. Take exit 192.

From the East via US-2: Take US-2 W to Maple Street in Everett. Take the I-5 S exit from US-2 W.
Note: Parking in downtown Everett is a breeze. With free weekend parking, and from 6 p.m. - 7 a.m. on the weekdays, you can cruise around town without worrying about a parking ticket.
Public transit service has operated in Everett since 1893. From 1910-1939 Everett was connected with Seattle by the Seattle-Everett Interurban Railway. Today, all of the bus and train connections can be made at Everett Station, the hub of Everett's transportation network.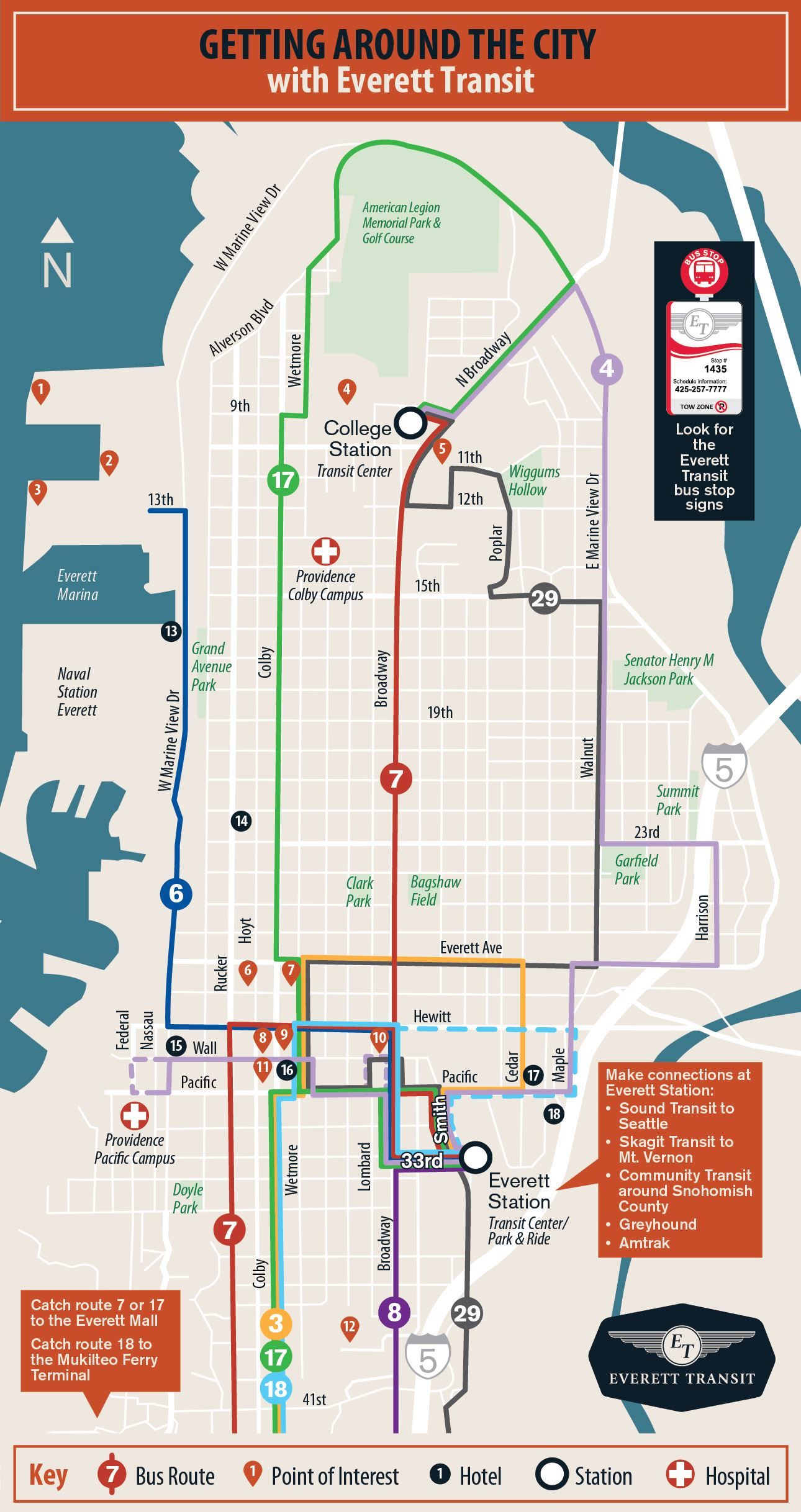 Image Source: This is Everett
By Bus:
Northwestern Trailways goes east to Ephrata along US Hwy 2 via Leavenworth, Wenatchee & Quincy. From Ephrata to Spokane along I-90. There are connections to other eastern Washington and Idaho destinations from Spokane and Wenatchee. They're at the same stop as the other buses at Everett Station.
Skagit Transit number 90x go to/from Chuckunut P&R (north of Mt Vernon) via Skagit Transportation Center (105 E Kincaid St) in downtown Mt Vernon.
Sound Transit numbers 510 & 512 goes to/from downtown Seattle while number 532 runs to/from Bellevue. The 510 bus runs both directions almost direct while the 512 have additional stops along the freeway in Mountlake Terrace, Lynnwood, Ash Way P&R, and S. Everett Fwy Station. All Sound Transit buses traveling between Seattle & Snohomish County along I-5 stop at NE 45th (U District) and NE 145th.
Island Transit number 412c go to/from Terry's Corner on Camano Island. To get to Oak Harbor (or Deception Pass) you want to go up on Skagit Transit's 90x to Skagit Station in downtown Mt Vernon and transfer to the Island Transit's 411w bus instead.
Greyhound goes north to Vancouver, BC (via Mt Vernon & Bellingham) and south to Seattle where passengers typically transfer to other Greyhound buses going to additional places.
Quick Shuttle (Tel: 800 665-2122) stops only at the Seattle Premium Outlet at 10600 Quil Ceda Blvd in Tulalip, 9mi north of Everett. For pick-up, a minimum of 24hr reservation in advance of travel is required as the bus does not stop there automatically and NO longer stops at the Everett Station. They only pick up for travel to Vancouver only and only drop off on the southbound run.
Belair Airporter (Tel: 866 235-5247) only stops in front of the Tulalip Resort Hotel at 10200 Quil Ceda Blvd in Tulalip, 9mi north of Everett. They go up to Lynde (via Stanwood, Burlington, Bellingham) in one direction and to the airport in SeaTac in the other. NO stop at Everett Station.
*With the $1 fixed adult fare, you don't have to go through the hassle of figuring out your route price. You can pay the exact fare with cash or a One Regional Card for All (ORCA) card.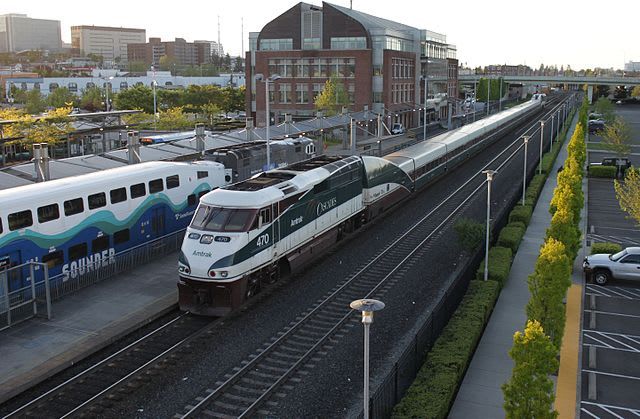 By Train:
Amtrak Cascades

runs between Vancouver, British Columbia (Canada) and Seattle twice daily, stops in Everett at 3201 Smith Ave which is also a bus station for long distance coaches and local buses. Most trains go primarily between Seattle & Portland (w/ only two continuing to Eugene). Additional trips to Vancouver (via Stanwood, Mt Vernon, Bellingham) and to Eugene from Portland are supplemented by the Amtrak Thruway Motorcoach buses.

Empire Builder provides once daily service to Chicago via Spokane, Glacier National Park, and Minneapolis. In Spokane, the eastbound train is joined with the other branch coming from Portland while the westbound train is split in Spokane with one branch going to Seattle and the other to Portland. Unlike the other Amtrak transcontinental trains further south, the Builder tends to stick fairly closely to schedule. From Everett, the train goes east (more or less) along Hwy 2 with stops in Leavenworth, Wenatchee, and Ephrata before getting to Spokane.
Sounder Commuter Rail goes between Everett and Seattle King Street Station (via Mukilteo & Edmonds), with the majority of trains running to Seattle in the mornings and back to Everett in the evenings. Additional trains are put into service during Seahawks and Seattle Mariners (home) games going into Seattle before the first kick off or first pitch and returning after the game.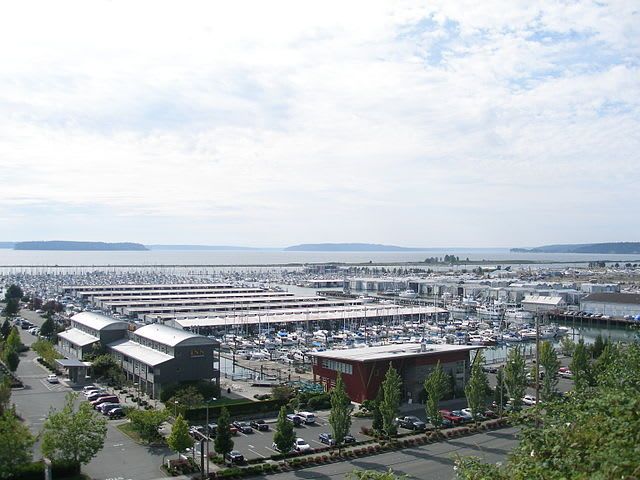 By Plane:
The closest international airports are Boeing Field and Seattle-Tacoma International Airport, and Snohomish County operates Paine Field for private aviation. Paine Field, also used by three cargo airlines, has been proposed for service to passenger airlines, including Allegiant Air. As of 2017, there are plans to build a small terminal at the airport, pending disputes from the neighboring city of Mukilteo.
By Boat/Ferry:
The Everett Marina is the largest public marina on the West Coast while the Washington State Ferry System operates from Mukilteo, Edmonds, and Seattle.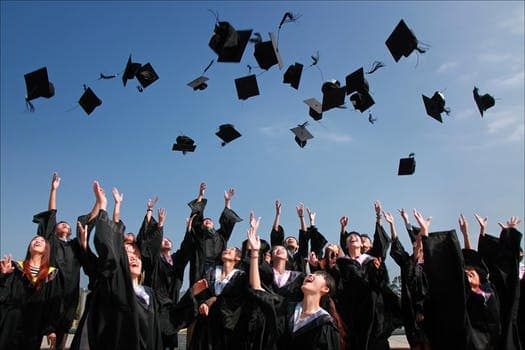 Education
Everett has received recognition for student achievement, boasting a four-year graduation rate of 90 percent, and a five-year graduation rate of 94.5 percent. Additionally, the Everett school district has the highest graduation rate for English-language learners in the state of Washington.
HIGHER EDUCATION:
| | |
| --- | --- |
| Everett Community College | |
| University Center of North Puget Sound | |
| Western Washington University (Everett) | Washington State University |
| | Embry-Riddle Aeronautical University |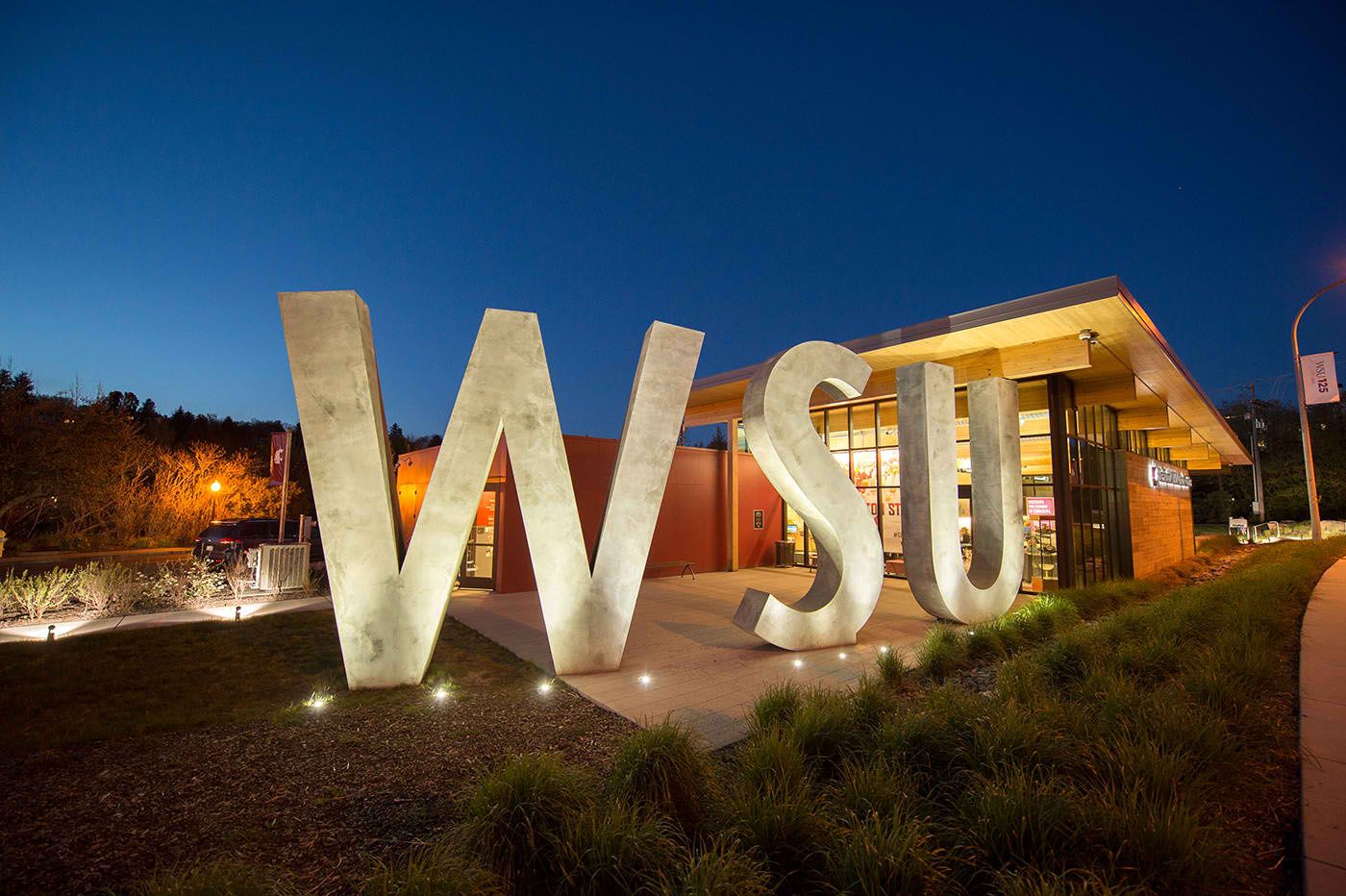 HIGH SCHOOLS:
| | |
| --- | --- |
| ACES High School (MSD: Alternative School) | |
| Archbishop Thomas J. Murphy High School | Henry M. Jackson High School |
| | Montessori Schools of Snohomish County |
| | Sequoia High School (ESD: Alternative School) |
| Cedar Park Christian School | Valley View Christian School |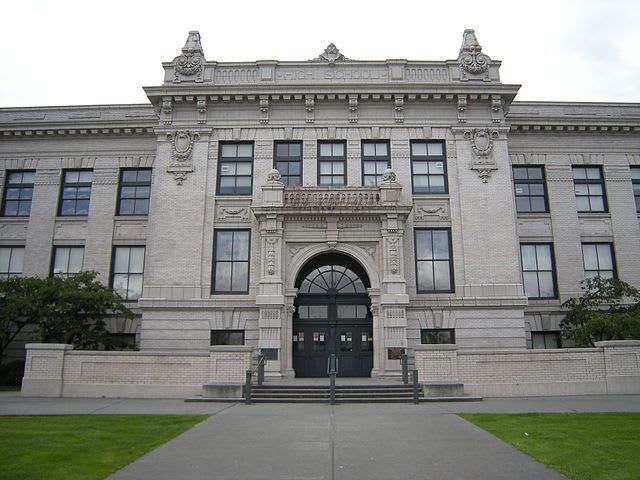 Image by: Joe Mabel
MIDDLE SCHOOLS:
| | |
| --- | --- |
| | Montessori Schools of Snohomish County |
| | |
| | Northshore Christian Academy |
| | St. Mary Magdalene Catholic School |
| Forest Park Adventist Christian School | Valley View Christian School |
| | |
| Heatherwood Middle School | |
| Immaculate Conception & Our Lady of Perpetual Help School | |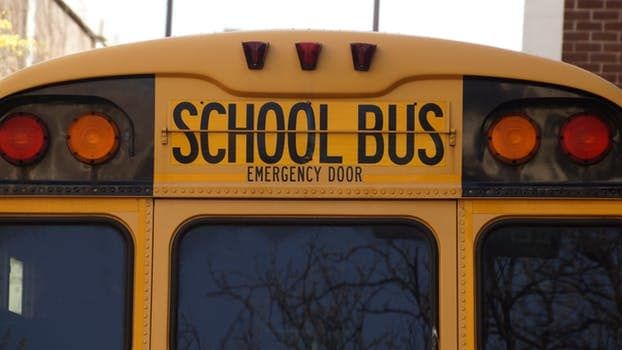 ELEMENTARY SCHOOLS:
| | |
| --- | --- |
| Cedar Park Christian School | |
| | |
| | Montessori Schools of Snohomish County |
| | Northshore Christian Academy |
| | |
| Forest Park Adventist Christian School | |
| | |
| | |
| | St. Mary Magdalene Elementary School |
| | Valley View Christian School |
| | |
| | |
| | |
| | |
| Immaculate Conception & Our Lady of Perpetual Help School | |

Recreations and Attractions
Residents and visitors enjoy more than 40 parks and open spaces (including pools, trails, skateparks, frisbee golf, beaches, boat launches, fishing, tennis courts, an animal farm, gardens, & more). Summer and winter sports opportunities abound at nearby lakes, rivers and campgrounds, the Cascade and Olympic Mountains, Whidbey, and San Juan Islands.
Everett is home to the AquaSox baseball team, a Class A minor league team associated with the Seattle Mariners. The Everett Events Center, which seats 8,000, opened in September 2003 and is home to the Everett Silvertips who are part of the Western Hockey League.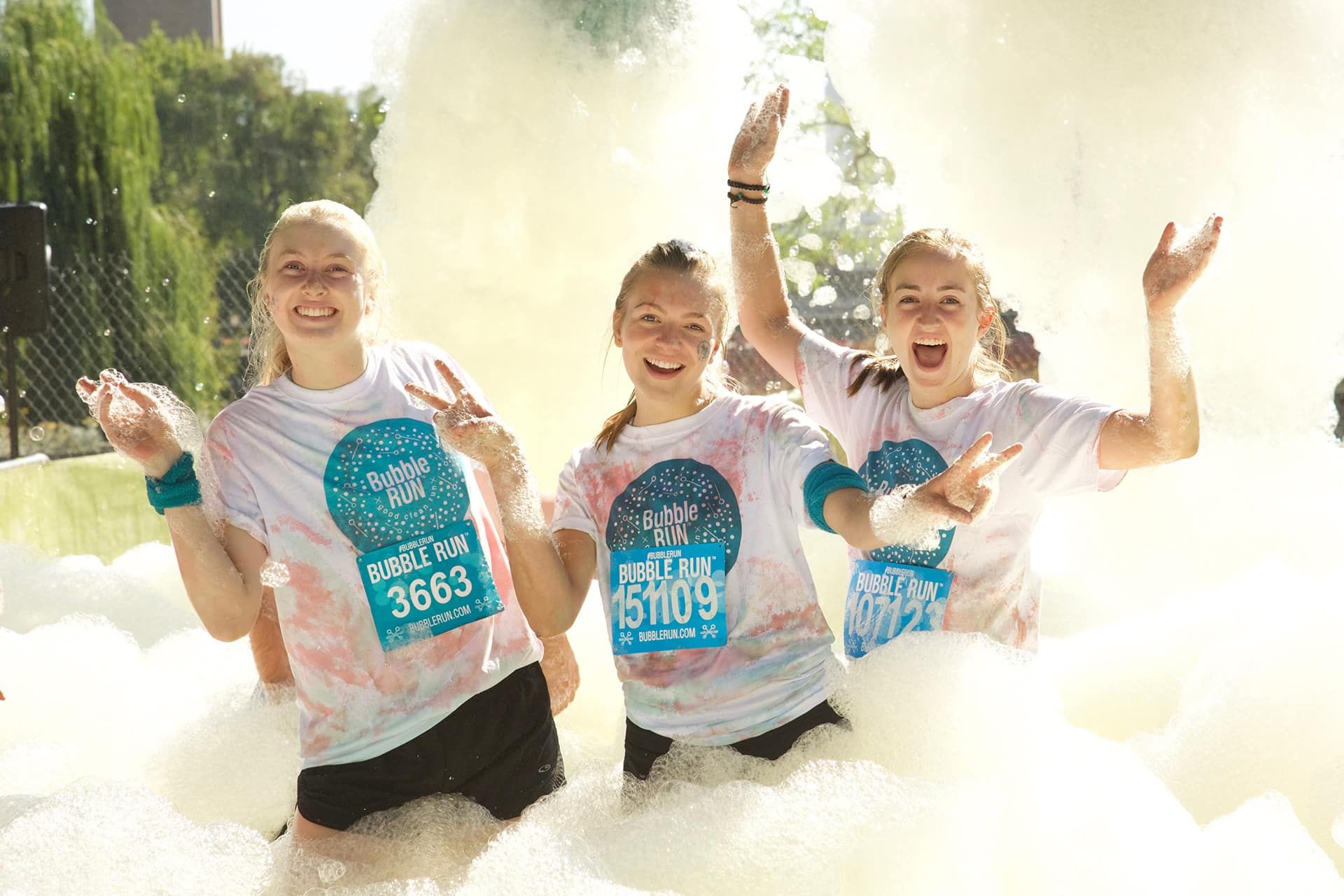 There are tons of events happening throughout the year, with something for just about everyone. These events range from thousands of people attending the Bubble Run or a concert at Xfinity Arena to small neighborhood events. Annual festivals include Beer Fest, the Food Truck Fest, Sorticulture, Fresh Paint, Cruisin' to Colby, and the Fisherman's Village Music Festival just to name a few. There are countless concerts, open mic nights, trivia nights, comedy shows, plays, outdoor movies, sporting events, and bucket loads more happening throughout the year.
---
Think this area is perfect for you and your family? Well, we've added a little more. One of the most common requests we hear from clients is that they are looking for homes for sale in Everett from $300,000 and above.
We know how hard it can be to check out properties that are actually in the specific area and within the price ranges that you wanted to look into. So we took out the flitting between web pages and listed it all out for you! Below is the most current listing of properties available in Everett! Enjoy!