Located across the lake from Seattle is the city of Bellevue whose name is derived from the French words for "beautiful view". This is owing to the fact that under favorable weather conditions, scenic vistas of the Olympic Mountains and the Cascade Mountains can be viewed from hilltops (and strategically positioned high-rise buildings) within the city. Often considered a suburb of Seattle, Bellevue is designated as a Silver-level community due to its excellent engineering practices, planning programs, and high mode share for transit and walking. Bellevue has a population of over 100,000 and has been consistently named one of the nicest places in America both to live and start a business by major magazines. And today, Bellevue is the second ranked metropolitan area in the state for economic development and new business growth.

Community:
Bellevue is a community of diverse and vibrant neighborhoods. The City has 16 distinct neighborhood areas, each with their own unique neighborhood character and identity. Bellevue's neighborhoods are home to a diverse and well-connected community of neighbors with local connections to schools, stores, parks, trails and the natural beauty that defines the character of the Pacific Northwest.
The 16 neighborhoods are:
BelRed
Located between Downtown Bellevue and Microsoft Headquarters, this neighborhood provides an ideal location for convenient access to anywhere you want to go. Already known for Overlake Hospital, Group Health, and its many medical facilities, as well as a large number of small businesses that provide essential home supplies and specialty services. It is being transformed from a light industrial area into one of Bellevue's newest mixed-use, transit-oriented neighborhoods. The transformation will include the addition of three Sound Transit light rail stations, new investments in arterial street improvements, pedestrian and bike facilities, an arts district, parks and open spaces and the daylighting of the Kelsey Creek salmon-bearing headwaters and Golf creek. Within BelRed is the hidden treasure of Highline Community Center, with its "log cabin" building and rustic charm, also home to Bellevue's indoor and outdoor Skate Park.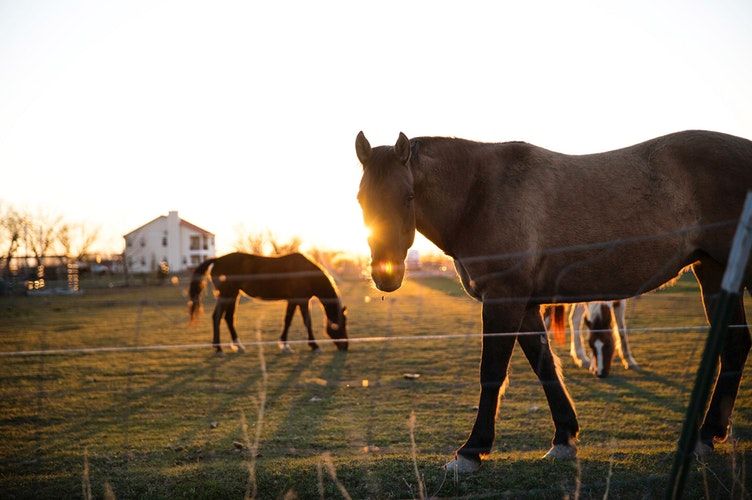 Bridle Trails
Bridle Trails is Bellevue's equestrian neighborhood area, with acres of residential property devoted to pastures and trails for horses. It is heavily wooded, with an extensive trail system and a predominance of large single-family lots. Nearly two-thirds of the area is covered with second-growth timber and residents have accepted extra regulation to protect trees on public and private property. Local residents also have taken the initiative to preserve Bridle Trails State Park, a 482-acre preserve with 28 miles of equestrian and pedestrian trails. While not every family is part of the equestrian culture, all residents enjoy the vast green spaces and peaceful ambiance found here.
Cougar Mountain/Lakemont
Steep grades, upscale developments with large newer homes and spectacular views are characteristic of Cougar Mountain/Lakemont. The area is home to a large number of recently built planned neighborhood communities. Predominately single-family residential neighborhoods rise up the slopes of Cougar Mountain in this scenic neighborhood area adjacent to natural, untamed stretches of countryside. A pedestrian trail network provides an oasis of natural beauty for all to enjoy, linking homes to neighborhood parks, neighborhoods to each other and the regional Cougar Mountain Park (in Newcastle) and the neighborhood shopping center at Lakemont.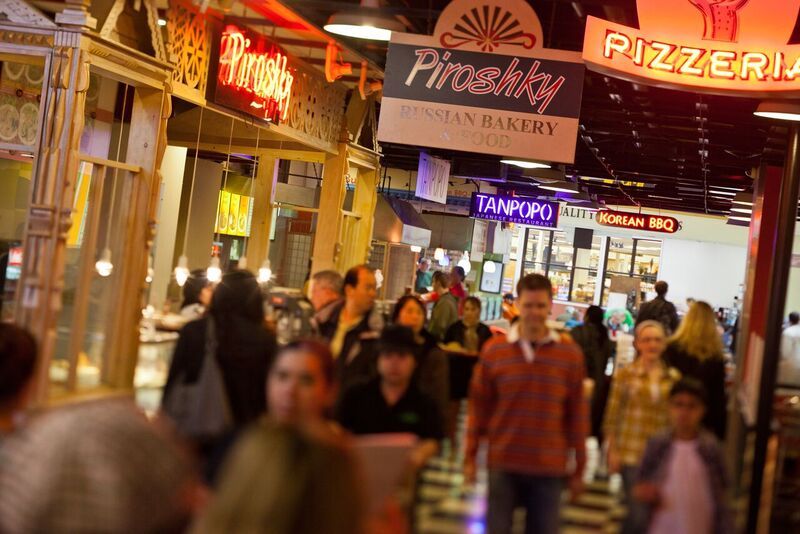 Crossroads
Bustling, densely populated and richly diverse, Crossroads is characterized by an abundance of large apartment complexes, established single-family neighborhoods and restaurant and retail establishments. In many ways, Crossroads is the heart of East Bellevue. It's the focal point for entertainment, cultural exchange, shopping and community services for area residents. Crossroads Shopping Center, located at Northeast Eighth Street and 156th Avenue Northeast, is a hub of activity, featuring regular stage entertainment and special events, a seasonal Farmer's Market, a popular ethnic food court and an activity area where local residents gather to play chess and other games.
Downtown
Downtown Bellevue is the primary economic and employment center for the city and the region – and over the past two decades, has become Bellevue's fastest growing residential neighborhood. With the convenience of casual and fine dining, world-class shopping and cultural attractions, as well as the Downtown Park and Meydenbauer Bay, all within walking distance - something fabulous is always close by. Downtown Bellevue sets a high bar for urban living. With a great mix of senior housing, young professionals, and families, downtown Bellevue has become home to an intergenerational community – all enjoying the walkability, safety, and energy of living in the heart of Bellevue's city life.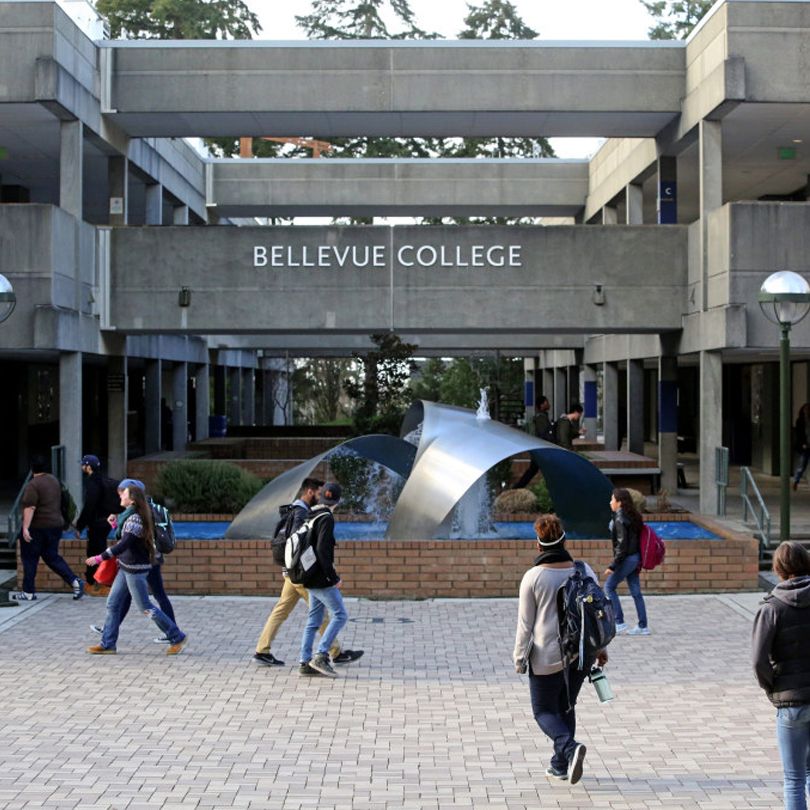 Eastgate & Factoria
The Eastgate and Factoria neighborhoods are located along the east-west spine of I-90 and its intersection with I-405, providing a mix of commercial office space and retail, multi-family apartments and established single-family neighborhoods, including Bellevue's most recently annexed neighborhood, Eastgate. The neighborhoods are rich with diversity and culture from all over the world and desired by young families and adults seeking to access Bellevue's top-rated schools.
Lake Hills
Lake Hills is Bellevue's most populous residential neighborhood area, including a number of smaller neighborhoods and multi-family communities. Originally developed in the late 1950s as a planned community with the Lake Hills Shopping Center at its core, the area still retains much of its original single-family rambler charm. Also home to the growing campus of Bellevue College, the richness of this community lies in its extensive system of open space, trails, and wetlands.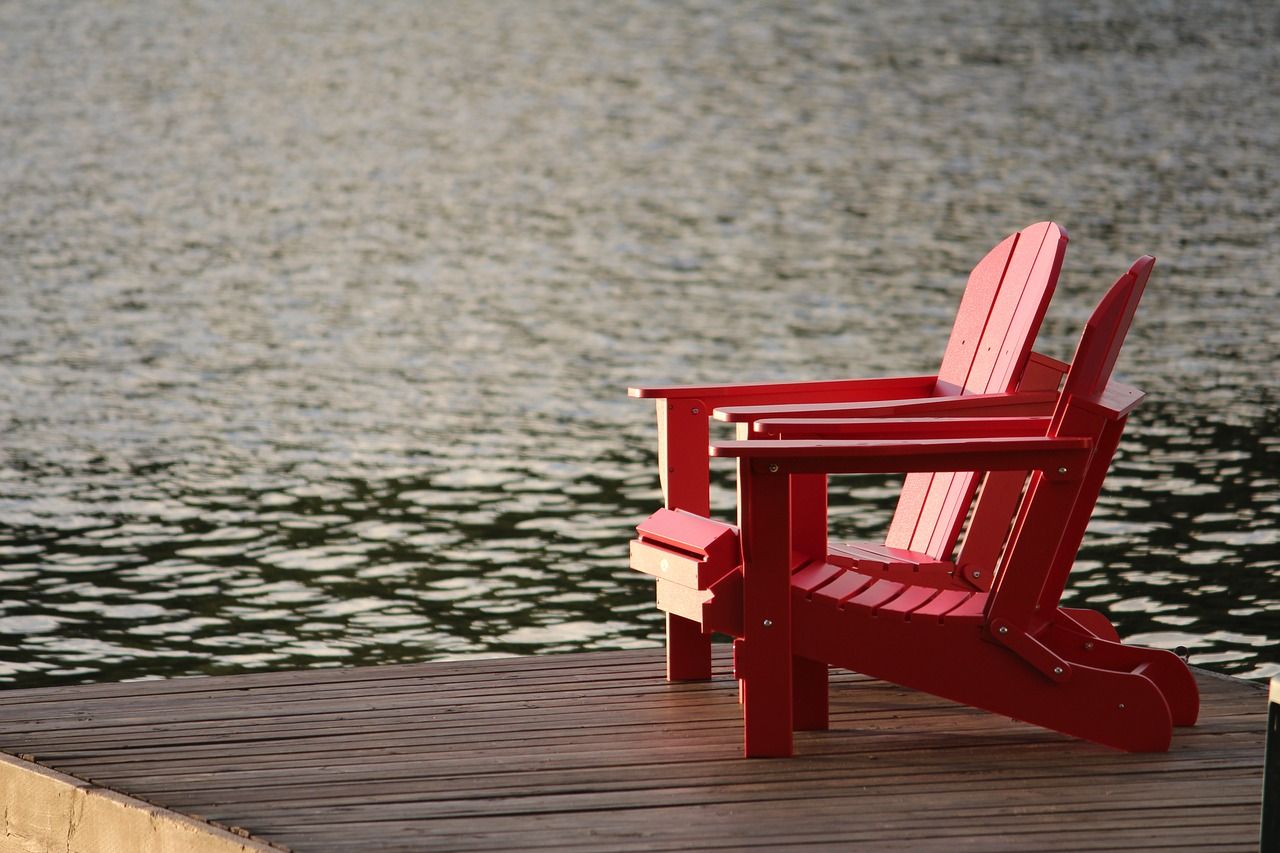 Newport
Once a secluded area of woods and wetlands, Newport provides a home or migratory corridor for an abundance of wildlife. Now, the Newport area includes four distinct communities all known for their strong sense of neighborhood identity; the Newport Hills/Lake Heights neighborhoods east of Interstate 405, Greenwich Crest uphill to the west of I-405, Lake Lanes nestled along Lake Washington and the Newport Shores district built around a series of man-made inlets. Newport Shores and Lake Lanes are neighborhoods built with homes oriented toward the waterfront, boating and lake activities. The Lake Heights and Newport Hills neighborhoods are cohesive communities with strong neighborhood traditions and activities and loyalty to their local neighborhood shopping district. Greenwich Crest is a hidden gem of a neighborhood with some beautiful views.
Northeast Bellevue
Stretching from Lake Sammamish to the Microsoft campus in Redmond, Northeast Bellevue is a tapestry of neighborhoods, parks, and schools. Most of the neighborhoods in the western portion of Northeast Bellevue were built in the late 1960s, 1970s and 1980's, reflecting a woodsy character in subdivision names such as Sherwood Forest, Lakewood Park, Bretton Wood, Tam O' Shanter, and Ardmore. The southeastern portion of the area features two miles of frontage along Lake Sammamish, with large homes hugging the lakeside and other homes nestled in the heights above the lake, where they enjoy scenic views of lake and mountains beyond.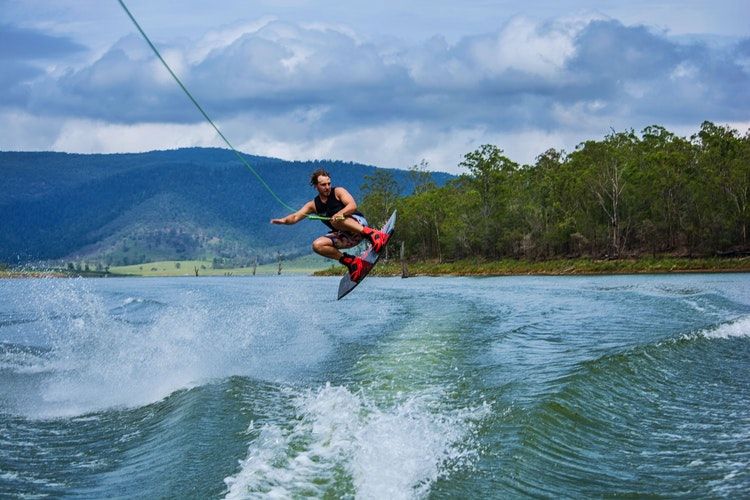 Northwest Bellevue
Northwest Bellevue maintains a diversity of neighborhood charm, with distinct neighborhood communities, ranch estates, single-family ramblers, extensive remodels and larger newly-built residential homes. Located close to downtown, residents have easy access to the downtown amenities, as well as, freeway access to 520. It includes some of the oldest neighborhoods in Bellevue, including Meydenbauer Bay, Vuecrest, Diamond S Ranch, Bellewood Farms, Apple Valley and Northtowne.
Somerset
Residents say Somerset is what the founders of Bellevue – French for beautiful view – must have had in mind when they named the city. The hill called Somerset, which tops out just under 1,000 feet, turned out to be a favorite spot to gaze out across Lake Washington and Seattle to Puget Sound and the Olympic mountains. And the beautiful view continues today, with Somerset being a favorite vantage point from which to watch the Blue Angels during Seafair, enjoy Fourth of July and New Year's Eve fireworks or to just take in panoramic views of Bellevue and Seattle.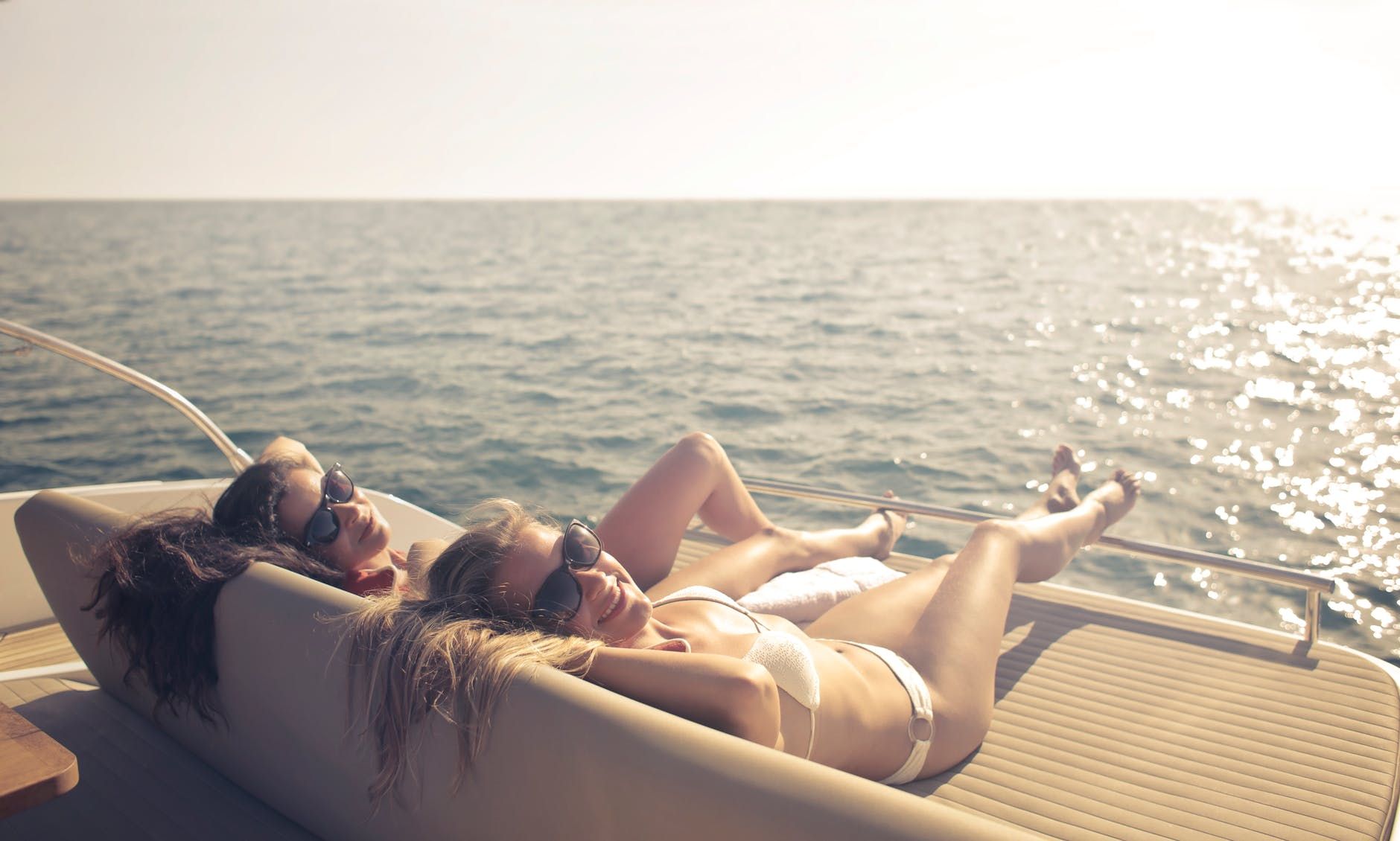 West Bellevue
Located south of Downtown Bellevue, west of I-405 and north or I-90, West Bellevue is home to some of Bellevue's most established and historic neighborhoods. With borders on Lake Washington and the Mercer Slough, the neighborhoods are nestled in the wooded beauty of Bellevue's natural environment. Residents and visitors alike can relax and enjoy the waterfront at Chism Beach, Chesterfield Beach and Enatai Beach, as well as Sweylocken boat launch, providing a place for kayaking and canoeing. The historic Winter's House provides a glimpse into Bellevue's past, as well as, trails for bird watching through the Mercer Slough.
West Lake Sammamish
West Lake Sammamish is known for its original waterfront vacation homes, as well as, the newer neighborhoods along the steep slopes of the hillside or at the waterfront, with panoramic views to the East Cascades. Its residents enjoy a variety of shoreline activities, scenic water and mountain views, bike and walking trails and the beauty of the trails within Weowna Park.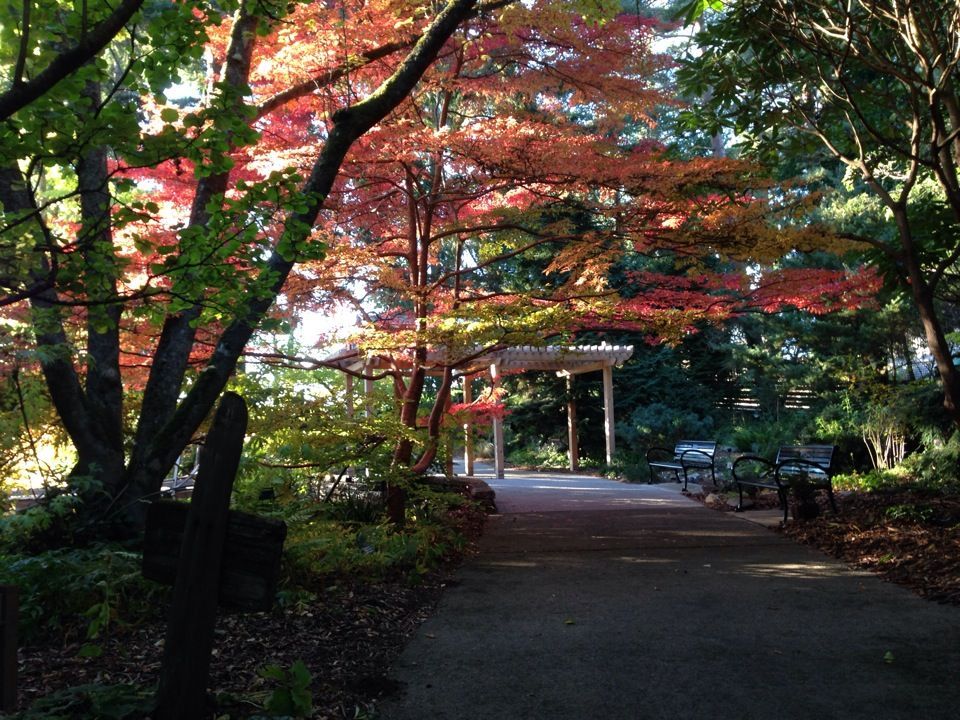 Wilburton
Bellevue's historic Wilburton neighborhood is an enclave of single-family and multifamily housing known for its rich history and its parks and wooded areas. Platted in 1904 as the company town for the Hewitt-Lea Logging Company, Wilburton is ideally situated surrounded by major parks, including the widely acclaimed Bellevue Botanical Garden and the 160-acre Kelsey Creek Park, as well as its close proximity to downtown Bellevue. Wilburton provides a strong community and place to call home for those who desire to be near the heart of Bellevue, but still prefer the quiet of a residential neighborhood.
Woodridge
Woodridge is characterized by quiet streets and comfortable family homes – many with views of Lake Washington, downtown Bellevue, and Seattle. In the center of Woodridge is Norwood Village, a neighborhood built by World War II veterans in the late 1940s, which adds to the historical and architectural significance of the community. Local architects designed the Norwood housing to take advantage of outstanding views.
Every neighborhood has a liaison – a member of the Neighborhood Outreach team who works extensively with residents in a particular area of the city. Liaisons can respond to issues in any neighborhood, but they also work to ensure that the neighborhoods in "their" assigned area receive the best possible customer service from the City of Bellevue.
Getting Around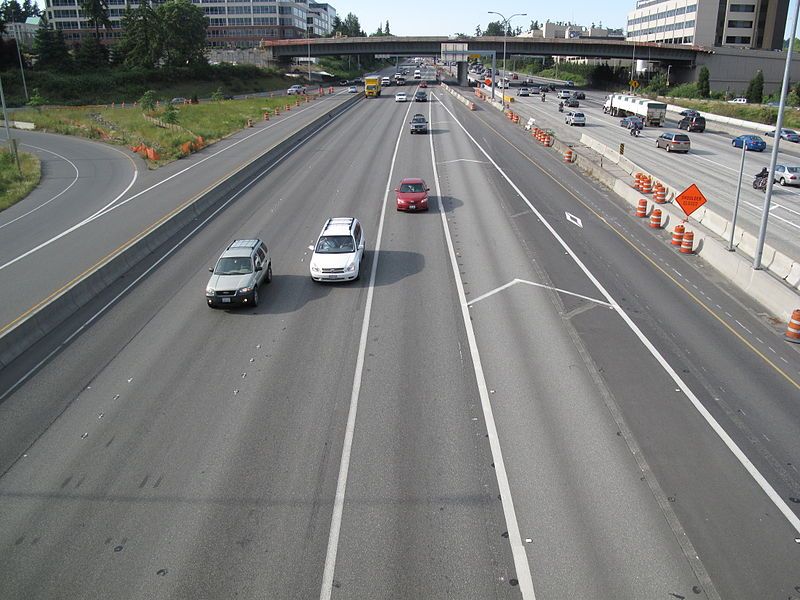 Getting to Bellevue is easy whether you are driving or flying into the area. Bellevue is centrally located in the region with easy access off of Interstate 405 as well as Interstate 90 and State Route 520. Seattle is a just short 10-mile drive across either the I-90 or Highway 520 Lake Washington floating bridges.
Bellevue is a car-dependent city where most errands would require a car. There are however a few walkable neighborhoods within the city and these are:
| Neighborhood | Walk Score* | Transit Score** | Bike Score** |
| --- | --- | --- | --- |
| Northwest Bellevue | 66 | 50 | 41 |
| West Bellevue | 61 | 48 | 39 |
| Crossroads | 60 | 45 | 52 |
| West Lake Hills | 46 | 43 | 52 |
| Factoria | 45 | 44 | 37 |
*Walk Score is calculated by analyzing hundreds of walking routes to nearby amenities. Points are awarded based on the distance to amenities in each category.
**Transit Score measures how well a location is served by public transit based on the distance and type of nearby transit lines.
***Bike Score measures whether an area is good for biking based on bike lanes and trails, hills, road connectivity, and destinations.
By Plane
The nearest airport is Seattle-Tacoma International Airport, which is south of Bellevue on I-405
By Car
State Route 520 connects Bellevue to Seattle, via the Evergreen Point floating bridge on Lake Washington. Prone to traffic jams. This bridge will be tolled from 5:00 AM to 11:00 PM starting Spring of 2011 using the GoodToGo! pass or by license plate and Pay By Mail.
The more modern and capacious Interstate 90 provides another route from Seattle across Lake Washington, traversing Mercer Island. It continues eastward to Spokane and, ultimately, Boston.
Interstate 405 runs North-South right through the middle of Bellevue, leading north to Kirkland (and eventually rejoining I-5 on the way to Bellingham and ultimately the Canadian border) To the south, I-405 leads to Renton and the Southcenter shopping district before rejoining I-5 (continuing southbound to Portland, OR, and ultimately the Mexican border).
By Bus
Almost every bus that runs through Bellevue stops at the Bellevue Transit Center located on 6th Street between 108th Ave NE & 110th Ave NE.
*Express Bus fare is $2.50 per trip, and the drivers will not provide change.
By Bike
Bike lockers are available for rental during regular business hours.
Education:
The Bellevue School District includes 28 schools: 15 elementary schools, 1 Spanish immersion elementary school, 1 Chinese immersion elementary school, 5 regular middle schools, 4 regular high schools, and two district-wide choice schools (grades 6-12). The district has a staff of about 2,000 employees, including about 1,100 teachers.
Note: In 2013 both Newsweek and U.S. News & World Report ranked Bellevue, Interlake, Newport, and Sammamish among the list of "America's Best High Schools" while The Washington Post placed these cities on its list of "America's Most Challenging High Schools"
Listed below are the top 10 schools based on their *GreatSchools Rating
*GreatSchools Rating: a simple tool that helps you compare schools based on test scores and other available data, including student academic growth and college readiness
| PRE/ELEMENTARY | MIDDLE | HIGH SCHOOL |
| --- | --- | --- |
| Puesta Del Sol Elementary | | Newport Senior High School |
| | | |
| | | Bellevue Big Picture School |
| | Bellevue Big Picture School | Sammamish Senior High School |
| | | Brightmont Academy - Redmond Campus |
| Newport Heights Elementary | Bellevue Children's Academy | |
| | | |
| | Brightmont Academy - Redmond Campus | Forest Ridge School of the Sacred Heart |
| | | |
| | Three Cedars Waldorf School | Hillside Student Community |
College
Several of the schools close to Bellevue is located in the nearby city of Seattle, a major city allowing for urban campus experiences. There is only one college directly in Bellevue, located 3.1 miles from downtown. This is Bellevue College, a public school offering only undergraduate degree programs. The next closest schools are:
Seattle Central College (4.4 miles from Bellevue)
Seattle University (4.4 miles from Bellevue)
Northwest University (4.6 miles from Bellevue)
Seattle Vocational Institute (4.8 miles from Bellevue)
University of Washington-Seattle Campus (4.8 miles from Bellevue)
Recreation:
See
Others:
Do
Cougar Mountain Regional Wildland Park

, (

From I-90: Take Exit 13 and drive south on Lakemont Blvd SE for 3.1 miles. Look for the entrance to the Red Town Trailhead on the left side of the road.

).

Cougar Mountain Regional Wildland Park

(CMRWP) is a 3000+ acre park with 36 miles of hiking trails (12 miles suitable for equestrian use). It showcases a variety of natural features from forests and waterfalls to meadows and cliffs. There are four primary trailheads, each offering a different experience.

Free

.

Mercer Slough Nature Park

, located in the heart of Bellevue, this 320-acre park offers hiking, biking, canoeing, blueberry picking and environmental education. Information on guided tours such as canoeing or nature walks can be found at Mercer Slough Environmental Education Center.
EAT
Top Gun This old favorite restaurant closed in Seattle, but is now open in the Factoria area of Bellevue, almost at the intersection of I-405 and I-90, across Lake Washington.
Udupi Palace, 15600 NE 8th St # 9, Crossroads Mall (425) 649-0355. Udupi serves authentic thali plates, dosas, and pani puri, not available in Seattle. Their daily lunch buffet is a soul food hit with many South Indian Microsoft employees. [Closed as of 12/1/2010]
Maggianos, downtown Bellevue for great pinot noir and Italian fare.

Gilbert's on Main

(

Gilbert's Main Street Bagel

),

10024 Main St

, ☎

(425) 455-5650

.

Serves excellent breakfasts & deli sandwiches, wide assortment of bagel choices, and great coffee.

Daniel's Broiler

,

10500 NE 8th - 21st floor

, ☎

(425) 462-4662

.

Lunch: Monday - Friday: 11:30AM - 2:30PM Dinner: Sunday - Thursday: 5:00PM - 10:00PM Friday - Saturday: 5:00PM - 11:00PM

.

Located on the 21st floor of the Bank of America Building, with spectacular views of the Cascade Mountains and Lake Washington available from every table. Serves great traditional steak & seafood dishes, exclusively uses USDA Prime Beef.

$$$$

.

Facing East

,

1075 Bellevue Way NE

(

From I-405, take exit 13b west onto NE 8th. Turn right on Bellevue Way: the restaurant is in a strip-mall immediately on the left.

), ☎

(425) 688-2986

.

Tu-Th: 11:30am-3pm, 5pm-9pm: Fri-Sun 11:30am-3pm, 5pm-10pm Closed Mon

.

Very good Taiwanese food: including many popular street foods.

$8-12

.

Din Tai Fung Dumpling House

,

700 Bellevue Way NE

, ☎

+1 425 698-1095

.

Award-winning restaurant originating in Taiwan, specializing in xiaolongbao (soup dumplings) and other Asian fares. $15-30.
SLEEP