Americans Have Too Much Stuff
It's all about the STUFF! Overwhelming stuff!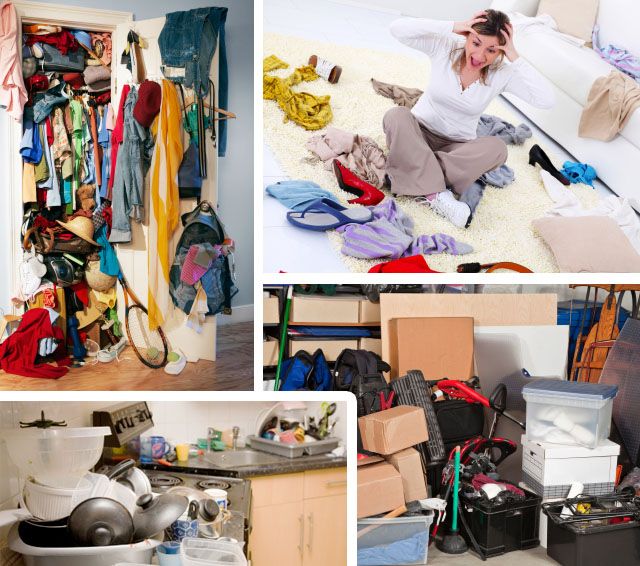 Real Estate is about selling homes and homes are full of stuff these days. A recent magazine article about a study (studies and stuff we have lots of both) reported Americans are increasingly drowning in stuff. This study done by OfferUp in 10 major cities found that 48% of Americans consider their homes to be somewhat cluttered with stuff they no longer use. Yep, agreed! As a Baby Boomer, we have many boxes in our garage full of collections we have not looked at in over 10 years or more. Hmm! That's stuff none of the children want.
One in seven of us have a room in their home they don't use, also filled with stuff. Oh and here is the good news for the Real Estate Agents, 72 percent believe they would gain more space by purging these unused items, but guess what? 41 percent haven't touched the stuff in over a year.
De-Cluttering we know as Real Estate agents causes anxiety and stress. We hear so often, "What am I going to do with all this stuff?" We hold seminars on the topic, called Downsizing and De-Cluttering. Check out our schedule, we have fun and offer up some great ideas for moving from this Overwhelmed life to a what we refer to "Simplicity is the new Sophistication"
It weighs on every ones minds. Kids don't want it & they worry they will be stuck with it or that Mom & Dad are going to drop it off next week. Parents are in distress because they have saved it all these years for the kids, or the economic gain in collecting. Well that backfired. Every Baby Boomer that you know collected many of the same items and now they are at the same time trying to rid the house of all those collections.
Financially Americans could use some extra money from selling a few things so we now have more online sites popping up like OfferUp where you could see what the market will bear. The study reports that most folks think they have about $1,000 of unused items around the house.
---
If you are looking for tips or places to recycle stuff, donate, or want appraisers to give you evaluations or just an Estate Sale would do, reach out! We are here to help.
We will send you that list of tips, connect you to our next seminar or give you an opportunity to meet some of our preferred vendors that have helped our clients Downsize and De-Clutter.
For a copy of this article & other good and valuable tips… Call or e-mail of visit our web site.
Our Goal is to help you realize financial success in this process!