10 Great Trick or Treat Events within Snohomish & King County
Rain or shine, Snohomish and King County offer plenty of safe trick-or-treating spots and events to seek out your Halloween haul. Read on for a list of our favorite places to fill those buckets and pillowcases with sweet treats and have a happy and safe Halloween from all of us at Red Door!
Image Source: Bronwen Houck Photography via Red Tricycle
Grab your buckets (or your pillowcases!) and head to Historic Downtown Snohomish for this annual trick-or-treating extravaganza. Retailers and restaurants will be handing out candy to kids in costume who are accompanied by adults.
When: Tuesday, October 31, 2017, 3:00 PM- 5:00 PM
Where: Historic Downtown Snohomish, 1114 1st. Street, Snohomish Washington 98290
Fee: Free
Put on your Halloween costume and enjoy a fun and safe trick-or-treating experience at Country Village Shops. Participating businesses will be offering treats to lil' ghouls from 4 p.m.-6: p.m. while supplies last. Psst! The businesses on Main Street in downtown Bothell will continue the trick-or-treating fun from 5 p.m.-7 p.m.
When: Tuesday, October 31, 2017, 4:00 PM- 6:00 PM
Where: Country Village Shops, 23718 Bothell Everett Highway, Bothell, WA 98021
Fee: Free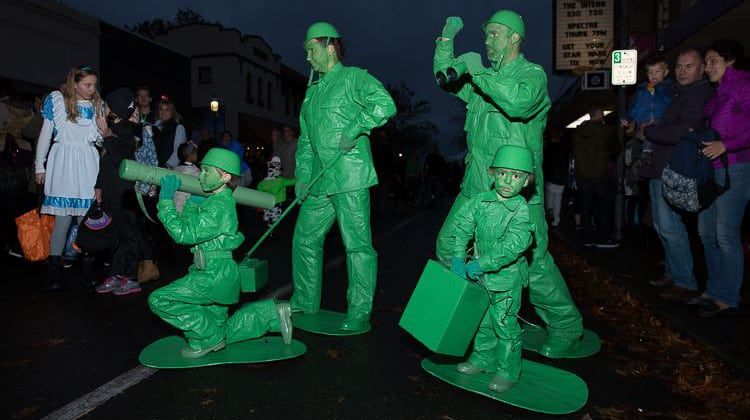 Image Source: Edmonds Chamber of Commerce
Hosted by the Edmonds Chamber of Commerce and sponsored by Windermere Edmonds WA, Dewar Meeks + Ekrem PC, Edmonds Yacht Club and Edmonds Chamber Foundation. An estimated 3,000 spidermen, spooks, princesses, pumpkin heads, and their parents typically trek around town that evening to gather tons of treats. Absolute fun for the entire family, including a Costume Contest for all ages of people and pets.
When: Tuesday, October 31, 2017, 5:00 PM- 7:00 PM
Where: Edmonds Chamber of Commerce, 121 5th Avenue N, Edmonds, Wa 98020
Fee: Free
Join in all the fun at Everett Mall. Evergreen Community Orchestra will be setting the mood with some amazing orchestral performances in center court. We will also be collecting non-perishable food for the local food banks, so don't forget to give on this day of receiving. Trick-or-treaters must be 12 and under. Masks/face coverage not permitted for those over 12. Please leave weapon-like costume accessories at home or in your vehicle.
When: Tuesday, October 31, 2017, 5:00 PM- 7:00 PM
Where: 1402 SE Everett Mall Way, Everett, WA
Fee: Free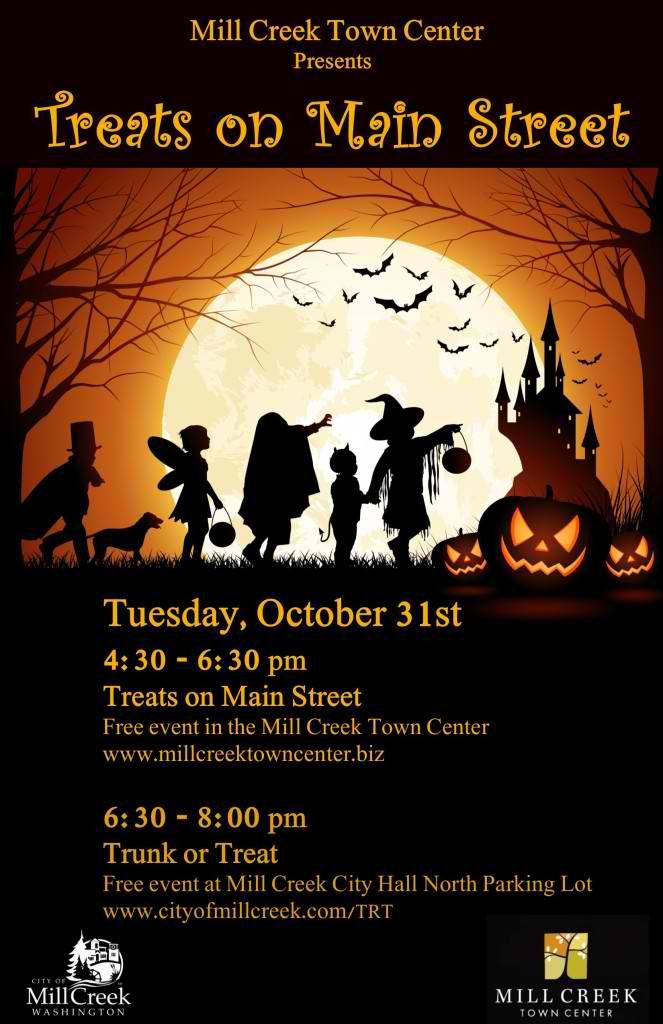 The Mill Creek Town Center invites you and your family for a fun and safe night of Trick or Treating in the Town Center in our Treats on Main Street event. The merchants will be handing out treats to children from 4:30 to 6:30 pm on Tuesday, October 31st. So dress up and come on down to the Town Center for a spooky good time!
When: Tuesday, October 31, 2017, 4:30 PM- 6:30 PM
Where: Main Street, Mill Creek, WA 98012
Fee: Free
Mill Creek Recreation and Tourism co-sponsors with Canyon Creek Church to host the Annual Trunk or Treat Halloween Haunt on Tuesday, October 31. The event features a parking lot full of cars – whose trunks will be decorated and filled with candy. Children go from car to car "trunk or treating." This event provides a safe environment for children and their families who wish to trick or treat. Children ages 12 and under are invited to join the fun.
When: Tuesday, October 31, 2017, 6:30 PM- 8:00 PM
Where: Mill Creek City Hall North Parking Lot, 15720 Main Street, Mill Creek, Washington 98012
Fee: Free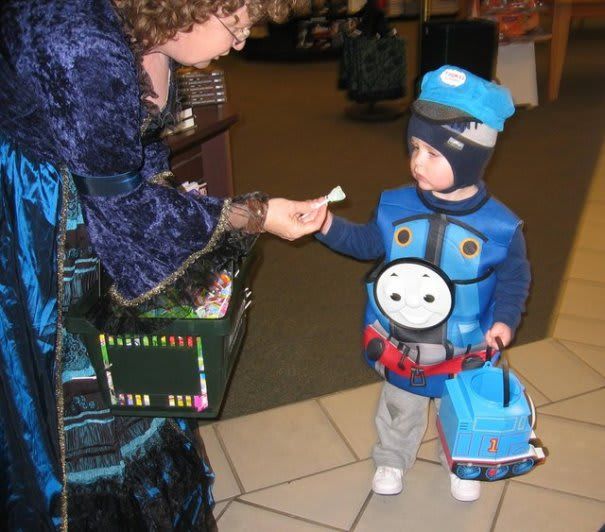 Image Source: Kristina May via Red Tricycle
Don your Halloween costume and head to Crossroads Bellevue to get your trick-or-treating done in the daylight hours. Participating outdoor businesses will be handing out Halloween treats starting at 4 p.m. (while supplies last). Note: trick-or-treating will take place from outside retailers only.
When: Tuesday, October 31, 2017, 4:00 PM- 6:00 PM
Where: Crossroads Bellevue,15600 N.E. 8th St. Bellevue, Wa 98008
Fee: Free
Head over to the Marketplace @ Factoria on the 31st for a safe (and dry) evening of trick-or-treating. In addition to collecting treats at participating businesses, kids can enjoy spooktacular music, games, and prizes with Warm 106.9 and Marketplace merchants.
When: Oct. 31, 2017 from 4:30 p.m.–6:30 p.m.
Where: Marketplace @ Factoria, 4055 Factoria Square Mall S.E. Bellevue, Wa 98006
Fee: Free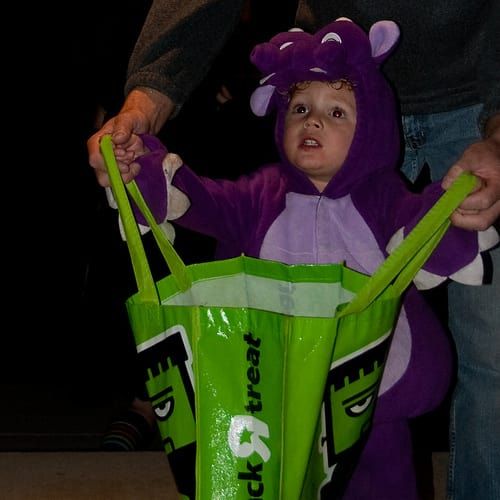 Image Source: Red Tricycle
Join the folks at the Woodinville Library for some scary (not too scary) stories, spooky (not too spooky) songs, and a creepy (not too creepy) craft! It's sure to be a treat filled morning for all. Kids are encouraged to wear costumes.
When: Tuesday, October 31, 2017, 10:30 AM – 11:15 AM
Where: Woodinville Library, 17105 Avondale Road NE Woodinville WA 98072
Fee: Free


2017 marks Seattle Children's Museum's 6th annual Costume Carnival and you don't want to miss it. During this special event, the Museum's staff will transform the exhibits into a Halloween-themed version, with additional activities and programs.
Note: Seattle Children's Museum will close at 2 p.m. and re-open at 4 p.m. for the 6th annual Costume Carnival. No masks allowed inside the museum. The cost of admission for non-members for this event is $5 per person (adult or child). All proceeds will go towards funding for exhibits and programming, with focus on the Museum's new STEM initiative.
When: Tuesday, October 31, 2017, 4:00 PM – 8:00 PM
Where: Lower Queen Anne, Seattle Children's Museum, 305 Harrison St., Seattle, Wa
Fee: $5 per person (members go free)